10th European Congress on Energy Efficiency and Sustainability in Architecture and Urbanism (EESAP 10) and 3rd International Congress on Advanced Construction (CICA 3)
11.Sep - 12.Sep
Cod. A04-19
Calculating availability...
Waiting list
Date expired
The 10th edition of the European Congress on Energy Efficiency and Sustainability in Architecture and Urbanism (EESAP 10) and the 3rd International Congress on Advanced Construction (CICA 3) approach the issue of Transition. In previous editions, emerging issues of the construction area were discussed. Its evolution will continue the accelerated path of the rest of activities and, is sure to bring surprises, such as it was the determining transformative outbreak of internet and the consequent generalized digitalization. In few years, everything has morphed; but what is going to happen in the next "10". The strategies are defined in the main actors' planning for some time now and new innovative brands continuously influence our field. We invite all usual participants and other interested ones to the tenth edition of our congress to set out their views, with a perspective of a different 2029.
We kindly remind you the issues discussed in previous years, to which a new one is added to reach a decade.
Environmental awareness.
Urban regeneration from sustainable architecture and energy efficiency perspectives.
Sustainable cities and social urbanism; sustainable urban economy.
Economy: built experiences – housing, urbanism, technology – ICT, monitoring…
Reduce, Reuse, Recycle, Rethink.
Lean architecture and urban planning.
Cities at risk. Resilience and Redundancy.
Built heritage and sustainability. Culture and urban sustainability. Cultural landscapes
Smart Communities.
Transition.
As in previous editions, the congress joins two (sometimes decoupled) areas. On the one hand, the congress is especially aimed at professionals, researchers and students due to its academic character. On the other hand, the conference has extended the scope of scientific and technical diffusion to the entire innovative construction sector and it is opened to the business sector, due to their close relationship to meet current social demands on business innovation for achieving a higher quality of life.
Once again, the organizing committee, a collaboration between CAVIAR Research Group (Spanish abbreviations for Quality of Life in Architecture, UPV/EHU) and ERAIKUNE (Basque Construction Cluster), has opted for innovative and current interest subjects to promote an atmosphere in which professionals, researchers, students and companies will be able to interact and exchange knowledge with the aid of lectures, round-tables, research communications and collaborative innovation workshops (networking). The two congresses will take place during the same days and will share part of the programme and the main lectures. Meanwhile, the research presentations will discuss the specific subjects, while the workshops will promote collaborative projects. The oral presentation sessions will be held in different rooms and the attendees may choose among them.
Objectives
To discuss about transition strategies to create new territorial, urban and building models in ten years, in the areas of: energy, mobility, manufacturing, management… of the construction industry.
To achieve a strategic confluence between education-research-manufacture.
To connect the different stakeholders of building industry in order to increase competitiveness using new technologies in the activities that a broad experience is needed and they have a prominent position, all within a collaborative business environment.
Activity directed to
University students
Teachers
Professionals
Researchers
Congress

Architecture
Energy and environment
Climate Change
Sustainability

11.Sep - 12.Sep
Europa Congress Palace, Sala Gasteiz
Spanish
English

Academic Validity: 20 hours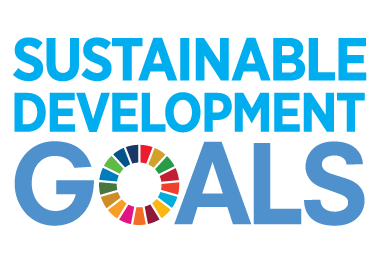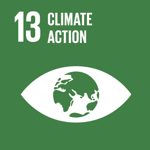 It may interest you…