Herri txikiak aurrera begira: energia burujabetzarako ideiak, ekimenak eta balioak
22.Sep - 22. Sep, 2023
Cod. G25-23
Description
Energiaren burujabetza erronka zentrala da gure gizarteetan, XXI. mendeko larrialdi klimatikoari aurre egiteko trantsizio ekologiko eta energetikoaren markoan. Herri txikiei ere zuzenean eragiten dien gaia da hau, baina herri txikiek badituzte zenbait ezaugarri bereziki kontuan hartu beharrekoak: landa eremuan egotea, ingurunearekin harreman ezberdina izatea, kultura landatarra, baso eremuak edukitzea, mugikortasunerako irtenbide kolektiboen mugak, biztanleria talde txikiak, etxebizitzen nolakotasuna, auzolaneko kultura... Asko eta oso modu ezberdinetakoak dira energiaren erronkei erantzuteko herri txikietan kontuan hartu beharreko ezaugarriak eta baldintzak. 
Uda Ikastaro honetan, aurreko urteetako bideari jarraituz, herri txikien etorkizunari begira jarriko gara, baina energia arloan burujabe izateko erronka handiari berariaz erreparatuz. Begirada horretan, ordea, alde inmateriala (kultura, balioak, auzolana...) bereziki azpimarratu nahi da, irtenbide teknikoei eta materialei ez ezik, komunitateen baitako balio eta kulturei trantsizio energetikorako duten ezinbesteko papera aitortuz. Horretarako, ikastaro honetan herri txikietako balio eta ezagutzari buruzko hausnarketak energiari buruzko ezagutza konkretuekin uztartuko dira, eta Euskal Herriko herri txikietako esperientzia aurreratu eta eredugarriak aurkeztuko dira aurrera begirako eztabaida eta gogoeta kolektiboan sakontzeko. 
Read more
Objectives
Landa eremuko herri txikiak energian burujabe izateko baldintza eta aukerez hausnartzea balioen eta kulturaren ikuspegitik.
Energia arloan esperientzia eta ekimen aurreratu-eredugarriak ezagutzea.
Herri txikien etorkizuneko energia eredu eta moduez eztabaidatzea.
Activity directed to
Program
22-09-2023
09:15 - 09:25
Presentation by the Director of the activity
Ion Muñoa Errasti

| Deustuko Unibertsitatea - ikastaroaren zuzendaria
09:25 - 10:30
"Energia trantsiziorako erronkak Euskal Herrian: EVE"
Iñigo Ansola Kareaga

| EVE - Zuzendaria
10:30 - 11:30
"Energia burujabetzari auzolaneko kulturatik begira"
José Antonio Rekondo Sanz

| Oreki Fundazioa - Historialaria
12:00 - 12:45
"Energia komunitateak: Aukerak, erronkak, adibideak eta kontraesanak"
Asier Larretxea Barja

| Trantsizio energetikoko aholkularia
12:45 - 13:30
"Energia arloan esperientzia aurreratu eta eredugarriak"
Goiener: Aitzindaritzatik bide egiten
Leire Ugarte Diaz

| Goiener
Ekiola: Eredu publiko-pribatutik eguzkia energia sustatzen
Amagoia Barandiaran

| Ekiola
Zeraingo energia komunitatea. Hasi berri den proiektua
Andoni Alustiza Etxaluze

| ZERAINLAB. Zeraingo energia komunitatearen proiektua
Directors

Ion Muñoa Errasti
Deustuko Unibertsitatea
Ion Muñoa Errasti is an associate professor-researcher at the Faculty of Social and Human Sciences of Deusto University/Universidad de Deusto. He holds a degree in Humanities and Communication and a Ph.D. in Social Sciences. He is a lecturer on the degree of Communications and a member of the research team on communication. His main areas of interest are public communication, public opinion, and communication transformation.
Speakers

Andoni Alustiza Etxaluze
Herri txikiko eragilea

Iñigo Ansola Kareaga
Íñigo Ansola tiene estudios de ingeniería técnica industrial. Desde 2016 Consejero-Director General del EVE-Ente Vasco de la Energía, Sociedad perteneciente al Departamento de Desarrollo Económico e Infraestructuras del Gobierno Vasco. Hasta 2016 además de Presidente de la Mancomunidad de Lea-Artibai, fue Director de Aguas y Director de infraestructuras ambientales de la Diputación Foral de Bizkaia y posteriormente, Director General de URA –Agencia Vasca del Agua del Gobierno Vasco. Desde 2016, desarrolla su trabajo en el Grupo EVE, en las áreas de hidrocarburos, recursos geológicos y mineros, eficiencia energética, energías renovables, estudios, planificación e internacional, formando parte de Consejos de Administración de las sociedades: EVE, CADEM, BBE, BBG, SOCIEDAD DE HIDROCARBUROS DE EUSKADI, MICRONATUR, BIMEP, IBIL, ENAGAS TRANSPORTE DEL NORTE, ITSAS GAS, CIC ENERGIGUNE, BIOARTIGAS, CLUSTER DE LA ENERGÍA, GECASA, C.H. HARANA-KONTRASTA, TELUR y BEC SOLAR.

Amagoia Barandiaran

Asier Larretxea Barja

José Antonio Rekondo Sanz
Oreki Fundazioa

Registration fees
| Face-to-face | Until 31-05-2023 | Until 22-09-2023 |
| --- | --- | --- |
| | 15,00 EUR | - |
| | - | 15,00 EUR |
| | - | 15,00 EUR |
| | - | 15,00 EUR |
| | - | 15,00 EUR |
| | - | 0 EUR |
| Live online | Until 31-05-2023 | Until 22-09-2023 |
| --- | --- | --- |
| | 15,00 EUR | - |
| | - | 15,00 EUR |
| | - | 15,00 EUR |
| | - | 15,00 EUR |
| | - | 15,00 EUR |
| | - | 0 EUR |
Venue
Zeraingo eliza
Zerain Núcleo Gunea, 15, 20214 Zerain, Gipuzkoa
Gipuzkoa
43.01298,-2.27371
Zeraingo eliza
Zerain Núcleo Gunea, 15, 20214 Zerain, Gipuzkoa
Gipuzkoa
Sustainable development goals
Agenda 2030 is the new international development agenda approved in September 2015 by the United Nations. This agenda aims to be an instrument to favour sustainable human development all over the planet, and its main pillars are the eradication of poverty, a reduction in equality and vulnerability and fostering sustainability. It is a unique opportunity to transform the world up to 2030 and guarantee human rights for all.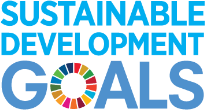 3 - Good health and well-being
Guarantee a healthy life and foster the well-being of all people of all ages. Key issues: universal healthcare coverage, sexual and reproductive health, reduction in the number of road accident casualties, pollution and chemical products, reduction in maternal and neonatal mortality, the end of epidemics such as AIDS, combating hepatitis and other water-borne diseases, drug and alcohol prevention, control of tobacco.
More information

7 - Affordable and clean energy
Guaranteeing access to affordable, reliable, sustainable and modern energy for everyone. Key issues: universal access, increased proportion of clean energies, energy efficiency, research, fostering investments in energy infrastructures and clean technologies, modern and sustainable energy services.
More information

Other courses that might be of your interest...