HIGA! 2023: 4th Summit of Young Speakers from Minoritized Languages
17.Jul - 21. Jul, 2023
Cod. G13-23
Description
On the one hand, the key to the future of minoritized languages will be that new generations want to revitalize their languages. On the other hand, by working together between different language communities, you can share experiences and knowledge and build networks of cooperation. There are many ways to train and activate youngster in language revitalization, for example, a four-day summit organized by and for young people.
Objectives
To offer young Basque speakers of Vitoria-Gasteiz and the Basque Country the opportunity to know language activistss from all over the world and to establish relations for the future.
Promote linguistic cooperation between different communities around the world as a means of linguistic revitalization.
Youth activation and training space, combining the academic area with other areas.
Activity directed to
All public
University student
Students not from university
Professionals
Young speakers from all over the world
Directors

Beñat Garaio Mendizabal
Biziherri IGB, Koordinatzailea
He is a young sociolinguist who is currently doing his PhD. His career has focused on research on the revitalization and sociolinguistics of minority languages (he has about 60 presentations and 60 scientific publications) and has focused on organizing awareness and promotion activities in these two areas (such as HIGA) . PhD Cum Laude at the University of the Basque Country. He has won five research awards, the lasts being the Eusko Ikaskuntza Laboral Kutxa Gaztea Award and the Koldo Mitxelena Award for the best thesis in Basque.
Registration fees
| Registration | Until 07-07-2023 |
| --- | --- |
| | 0 EUR |
| | 50,00 EUR |
Venue
Montehermoso kulturunea
Helbidea: Frai Zacarias Martinez, 2 01001 Gasteiz
Araba
42.9961579136645,2.6822433046354894
Montehermoso kulturunea
Helbidea: Frai Zacarias Martinez, 2 01001 Gasteiz
Araba
Sustainable development goals
Agenda 2030 is the new international development agenda approved in September 2015 by the United Nations. This agenda aims to be an instrument to favour sustainable human development all over the planet, and its main pillars are the eradication of poverty, a reduction in equality and vulnerability and fostering sustainability. It is a unique opportunity to transform the world up to 2030 and guarantee human rights for all.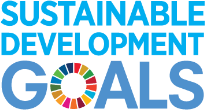 17 - Partnerships for the goals
Strengthen the means of implementation and revitalise the World Alliance for Sustainable Development. Key issues: mobilisation of resources, 0.7% of GDP for official overseas development aid, finances, cooperation in technology and innovation, ecologically rational technologies, skills building, universal and multilateral trade system, coherence on the legislative and institutional levels, availability of data, supervision, indicators and accountability.
More information

Other courses that might be of your interest...