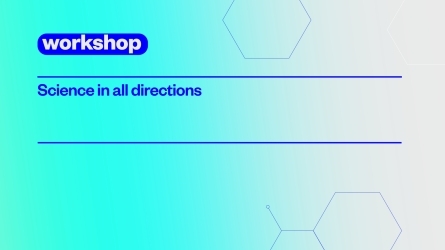 II International conference on Novel 2D Materials Explored Via Scanning Probe Microscopy & Spectroscopy (2D-SPM)
20.Jun - 24. Jun, 2022
Cod. Z08-22
Description
In 2D materials, essentially everything takes place on the surface and, consequently, SPM techniques have produced some of the most exciting works in these unique materials. We believe a focused 2DSPM conference will represent a very stimulating environment facilitating the easy flow of knowledge and ideas among participants.  After the success of the first edition, 2DSPM has been consolidated in a biennial basis conference. In this 2022 edition, we will have 26 invited speakers and additional participants who will contribute with short talks and posters.
 
ORGANIZING COMMITTEE:
Chairs:
Miguel Moreno Ugeda (DIPC, CFM-MPC, Spain)
Iván Brihuega (IFIMAC / UAM, Spain)
Scientific Committee:
Miquel Salmerón (LBNL, US)
Cristina Gómez-Navarro (UAM/IMDEA)
Mike Crommie (UCB / LBNL, US)
Sara Barja (UPV-EHU)
Technical Committee:
Eva Cortés-del Río (UAM, Spain)
Diego Expósito (UAM, Spain)
Wen Wan (DIPC, Spain)
Rishav Harsh (DIPC, Spain)
Read more
Objectives
The aim of the conference is to bring together a leading group of 40-50 researchers, in addition to students, postdocs and other participants to share the latest contributions made by SPM in the field of 2D materials.
Activity directed to
University student
Professionals
Directors

Miguel Moreno Ugeda
Donostia International Physics Center
Speakers

Milan Allan

Eva Andrei

Andrei Bernevig

Tristan Cren

Ion Errea

Roman Fasel

Joaquín Fernández-Rossier

Aran García-Lekue

Irina V. Grigorieva

Pavel Jelinek

Arkadi Krasheninnikov

Peter Liljeroth

Vidya Madhavan

Ernst Meyer

José Ignacio Pascual

A. N. Pasupathy

Sivan Refaeli-Abramson

Vincent Renard

Amadeo L. Vázquez de Parga

Roland Wiesendanger

Ali Yazdani

Joseph Stroscio
Registration fees
| REGISTRATION FEES | Until 13-06-2022 |
| --- | --- |
| | 325,00 EUR |
| | 450,00 EUR |
Venue
Miramar Palace
Pº de Miraconcha nº 48. Donostia / San Sebastián
Gipuzkoa
43.3148927,-1.9985911999999644
Miramar Palace
Pº de Miraconcha nº 48. Donostia / San Sebastián
Gipuzkoa
Other courses that might be of your interest...