Law
Criminology
Free registration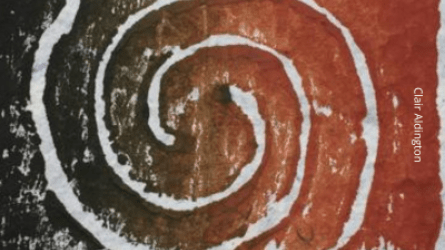 Intergenerational Restorative Justice: Expanding the Dialogue of the Encounter of Restorative Encounters (EofEs)
21.Nov - 22. Nov, 2023
Cod. C06-23
This activity will be held at different venues: 21 November at the Carlos Santamaría Centre in Donostia, 22 November (morning) at the Faculty of Arts in Vitoria-Gasteiz and 22 November in the afternoon at the Bizkaia Aretoa UPV/EHU in Bilbao.
Description
Since it started in Donostia/San Sebastian in 2019, the Encounter of the Restorative Encounters brings together people from the Basque Country (Spain), Belgium, Germany, Israel and Palestine, Italy, Northern Ireland, Scotland (UK) and Ukraine, who have in common the participation in restorative dialogues in the aftermath of political violence and violent extremism.
Objectives
Following a methodology adapted from human libraries, experiences will be shared from the complexity and respect of restorative principles. This event takes places within the International Restorative Jusitce.
Activity directed to
All public
University student
Students not from university
Teachers
Professionals
Directors

Gemma Maria Varona Martínez
IVAC KREI
Gema Varona is a lecturer in Victimology and Criminal Policy at the University of the Basque Country (UPV/EHU) and senior researcher at the Basque Institute of Criminology (Donostia/San Sebastian, Spain). In 1998 she was honoured with the Junior Scholar Competition Award of the International Society of Criminology for her research comparing restorative justice in Romani and non Romani communities. Former coordinator of the degree in criminology (2013-2017), current coordinator of the UPV/EHU MOOC on Victimology (2016-), and co-director of the Master in Victimology of that University (2014-), she is also the co-editor of the Journal of Victimology/Revista de Victimología. She has authored books on migration and human rights, restorative justice, juries and the construction of the forensic truth, women's local safety audits, victims of terrorism, and victims of sexual abuse.
Registration fees
| Face to face - SS - November 21st | Until 21-11-2023 |
| --- | --- |
| | 0 EUR |
| Live Online - ZOOM - SS - November 21st | Until 21-11-2023 |
| --- | --- |
| | 0 EUR |
Venue
November 21st at Centro Carlos Santamaría, November 22nd in the morning at Facultad de Letras and November 22nd in the afternoon at Bizkaia Aretoa UPV/EHU
Plaza Elhuyar, 2. 20018 Donostia / San Sebastián | P.º de la Universidad, 5, 01006 Vitoria-Gasteiz | Avenida Abandoibarra, 3. 48009 Bilbao
Gipuzkoa, Alava and Bizkaia
Other courses that might be of your interest...