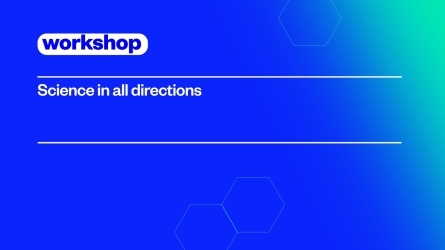 International Conference on Reduced Density Matrix Theory for Quantum Many-Fermion Systems (RDM2022)
15.Jun - 17. Jun, 2022
Cod. Z04-22
Description
The interdisciplinary RDM2022 brings together experts from the quantum sciences, particularly quantum chemistry and quantum information theory to elaborate on conceptual aspects of interacting quantum many-fermion systems. Topics will explore the theory and applications of both ground and excited states as well as time-dependent processes. The conference comprises the following connected thematic blocks:
1. Geometry of RDMs & Concept of fermionic correlation and entanglement.
2. 1- and 2-body N-representability Problem.
3. 1-RDM and 2-RDM Functional Theories.
4. Excited States and Time-Evolution.
ORGANIZING COMMITTEE:
Prof. Mario Piris (DIPC, UPV/EHU, IKERBASQUE)
Prof. David A. Mazziotti (University of Chicago, USA)
Dr. Christian Schilling (LMU Munich, Germany)
Read more
Objectives
The aim of the International Conference on Reduced Density Matrix Theory for Quantum Many-Fermion Systems is to discuss recent ideas and identify open challenges related to the determination of the energy and properties of interacting fermions in terms of reduced density matrices.
Activity directed to
University student
Professionals
Directors

Mario Piris Piris Silvera
DIPC & UPV/EHU & IKEBASQUE
Registration fees
| Registration | Until 05-06-2022 |
| --- | --- |
| | 0 EUR |
Venue
Miramar Palace
Pº de Miraconcha nº 48. Donostia / San Sebastián
Gipuzkoa
43.3148927,-1.9985911999999644
Miramar Palace
Pº de Miraconcha nº 48. Donostia / San Sebastián
Gipuzkoa
Other courses that might be of your interest...