Economy and Business
Free registration
Summer Course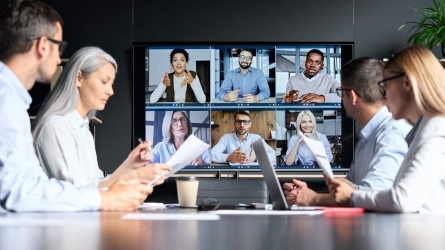 Jardun biko enpresa, enpresa-kudeaketarako paradigma berria
08.Jul - 08. Jul, 2022
Cod. E10-22
Description
Gipuzkoak salbuespenezko egoera jasan du osasun, gizarte eta ekonomia arloetan, covid19aren pandemiaren ondorioz. Krisi horrek agerian utzi du Gipuzkoako ekonomiaren oinarri sozial eta ekonomikoak eraldatzeko prozesua gauzatzeko beharra, etorkizuneko ekonomiaren lehiakortasun erronketara egokitzeko.
«Jardun biko enpresak» terminoak erreferentzia egiten die krisialdiei estrategia birsortzaileak garatuz aurre egiten dieten antolakundeei, aldi berean bai ustiapen jarduerak, egungo produktuei, merkatuei eta negozioei etekina ateraz, bai esplorazioa, ekintzailetza eta beren etorkizuna eraikitzeko negozio aukera berrien bilaketa areagotuz, gauzatzen dituztenei.
Zenbait azterlan enpirikok antzeko ondorioak atera dituzte enpresen emaitzak kudeaketan duten orientazioaren arabera aztertzean: epe luzera, jardun biko enpresek erraz gainditzen dituzte epe laburreko orientazioa duten enpresak, bai hazkundeari dagokionez, bai errentagarritasunari dagokionez.
Ondorioz, «Oraina eta Geroa Uztartuz» proiektuak, Etorkizuna Eraikiz ekimenaren esparruan eta Gipuzkoako Foru Aldundiaren Suspertze Ekonomiko eta Sozialeko Planaren barruan, Jardun biko Enpresarentzako Erreferentzia Esparruaren garapena eta hedapena lantzen du
Read more
Objectives
Arteak Jardun biko Kudeaketaren eremuan duen egoera aztertzea, bai ikerketa akademikoaren ikuspegitik, bai enpresa kudeaketan duen aplikazio praktikoaren ikuspegitik
Gipuzkoan Jardun biko Enpresarentzako Erreferentzia Esparruaren ezarreran aurreratuta dauden enpresen esperientzia aitzindariak ezagutaraztea
Jardun biko Kudeaketaren paradigmaren sozializazioa areagotzea, gero eta hedapen handiagoa izan dezan Gipuzkoako enpresetan
Gipuzkoa Jardun biko Enpresaren paradigmarekin lotutako nazioarteko sareetan sartzea
Read more
Activity directed to
Program
08-07-2022
09:00 - 09:10
Institutional Opening session. Speaking order:
Iker Estensoro Sarasola

| Diputación Foral de Gipuzkoa - Director general
09:10 - 09:30
""Oraina eta Geroa Uztartuz" proiektuaren aurkezpena / Presentación del proyecto "Oraina eta geroa uztartuz""
Mikel Orobengoa Ortubai

| ISEA S. COOP. - Director gerente
09:30 - 10:15
"Akzio balioaren maximizazioa eta horrek empresa kudeaketan duen eragina / La maximización del valor accionarial y su impacto en la gestión empresarial"
Marie Carpenter

| Vicepresidenta de The Academic-Industry Research Network—theAIRnet. - Profesora de Estrategia en el Institut Mines-Télécom Business School
10:15 - 11:00
"Nola konpondu eraldaketaren erronka bikoitza: oraina kudeatzea eta etorkizuna sortzea / Cómo resolver el doble reto de la transformación: Gestionar el presente y crear el futuro"
Mark Greeven

| Institute for Management Development - Profesor de Innovación y Estrategia (Participation by zoom)
11:30 - 12:15
""Gaurko eta biharko kudeaketaren erronkak, dilemak eta lehiak" / Retos, dilemas y desafíos de la gestión ambidiestra"
Marcos Urarte

| Profesor invitado de las principales Escuelas de Negocio a nivel internacional - Socio Presidente de PHAROS
12:15 - 13:00
"Gipuzkoako Gaurko eta Biharko Enpresarentzako Erreferentzia Esparruko aplikazio kasuak / Casos de aplicación del Marco de Referencia para la Empresa Ambidiestra en Gipuzkoa"
Directivos de Empresas Guipuzkoanas

| Gipuzkoako enpresetako zuzendariak - Directivos/as Empresas guipuzcoanas
13:00 - 13:10
Closing session
Iker Estensoro Sarasola

| Diputación Foral de Gipuzkoa - Director general
Directors

Iker Estensoro Sarasola
Gipuzkoako Foru Aldundia, Director de Promoción Económica, Departamento de Promoción económica, Turismo y Medio Rural
Iker Estensero is graduated in Industrial Organization Engineering by Mondragon Unibetsitatea and he has an MSc in Management of Competitive Manufacturing by the University of Strathclyde. He started his professional life as a technician at IK4 IKERLAN, but he has developed his career at ORKLI S.Coop.. He started as Quality Manager and moved to Production Manager. Since 2009 he has been Key Account Manager at ORKLI and has been designated the new President of ORKLI for the last two years. Furthermore, he has combined this duty with the presidency and the membership of different companies boards like IK4 Lortek, Mondragon Componentes, Goierri Goi Maila Eskola, Goilan Fundazioa, San Benito Ikastola and ACEDE Association. Nowadays, he is the General Manager of Economic Promotion at the department of Economic Promotion, Tourism and Rural Area in the Provincial Council of Gipuzkoa.
Speakers

Marie Carpenter
Profesora de estrategia en el Institut Mines-Telecom Business School de Paris. Es doctora por la Dublin City University y tiene un doctorado por la EHESS. Marie Carpenter es vicepresidenta de The Academic-Industry Research Network—theAIRnet, una organización sin ánimo de lucro que se dedica a investigar cuestiones relacionadas con la innovación industrial y el desarrollo económico. Marie Carpenter lleva a cabo estudios sectoriales para comprender los procesos de innovación en las industrias de alta tecnología. En la Conferencia de Historia Empresarial de 2022, fue nominada para el Premio Trescott al "mejor trabajo en la intersección de la historia empresarial y la historia de la tecnología". Sus trabajos se han publicado en francés e inglés en revistas internacionales de gestión, como la Harvard Business Review.

Directivos de Empresas Guipuzkoanas

Mark Greeven
Profesor de Innovación y Estrategia en el International Institute for Management Development- IMD (Lausana y Singapur). Mark Greeven se doctoró en la Rotterdam School of Management de la Universidad Erasmus de Rotterdam. Antes de incorporarse al IMD, ocupó puestos docentes en la Universidad de Zhejiang (China) y en la Rotterdam School of Management (Holanda). Mark es investigador asociado en el Instituto Nacional de Gestión de la Innovación de China, el Centro para China y la Globalización y el Centro para la I+D y la Innovación Global. Los resultados de su investigación han aparecido en revistas académicas internacionales como Harvard Business Review, MIT Sloan Management Review, European Management Journal y Asia-Pacific Journal of Management, así como en medios de comunicación mundiales como Forbes, The Financial Times, CNN, Bloomberg, etc. Mark Greeven está incluido en la lista "2017 Thinkers50 Radar de 30 pensadores empresariales de la próxima generación", una clasificación anual que el Financial Times consideró los "Óscar del pensamiento empresarial".

Mikel Orobengoa Ortubai
ISEA S.COOP.
Cursa la licenciatura en Ciencias Físicas en la Universidad Paul Sabatier de Toulouse (Francia) y el doctorado en Ciencias Físicas, especialidad de automática, en el Laboratorio LAAS del CNRS (Toulouse). Ha sido Director del área de Procesos y Tecnología de LKS CONSULTORES y Director de I+D de LKS S.COOP., liderando proyectos de investigación sobre la gestión de las organizaciones públicas y privadas. En la actualidad es Director Gerente de ISEA S.COOP., Centro de Desarrollo Tecnológico, Innovación y Emprendimiento de la División de Ingeniería y Servicios de Corporación MONDRAGÓN.
Marcos Urarte
Ingeniero Industrial por la Universidad Politecnica de Catalunya e Ingeniero de Sistemas por la Universidad de Fujitsu Limited en Tokio (Japón). Profesor invitado de las principales Escuelas de Negocio, destacando del Massachusetts Institute of Technology (MIT), de la Universidad Nacional de Singapur (NUS), que aparece como la mejor Universidad de Asia y del prestigioso Programa "Oxford Scenarios Planning Approach". En un estudio publicado por Harvard, se realiza la siguiente mención: "El profesor Urarte en sus últimos estudios aporta una serie de las ideas más novedosas, frescas y disruptivas sobre el mundo de las empresas, de los últimos cinco años, lo que le convierte en un referente imprescindible para entender lo que está pasando y pasará ". La revista FORBES, en su edición de junio 2021, lo ha identificado como uno de los principales "futuristas" de España. Miembro del IFTF (Institute for the Future). Es miembro de los Think Tank "Club de Roma", "International Institute for Strategic Studies (IISS) de Reino Unido" y del "Instituto Elcano". Consultor Estratégico y Organizacional en más de 100 entidades públicas y privadas de España y Latinoamérica.
Registration fees
| Face-to-face | Until 08-07-2022 |
| --- | --- |
| | 0 EUR |
| Live online | Until 08-07-2022 |
| --- | --- |
| | 0 EUR |
Venue
Miramar Palace
Pº de Miraconcha nº 48. Donostia / San Sebastián
Gipuzkoa
43.3148927,-1.9985911999999644
Miramar Palace
Pº de Miraconcha nº 48. Donostia / San Sebastián
Gipuzkoa
Other courses that might be of your interest...