Science and Technology
Free registration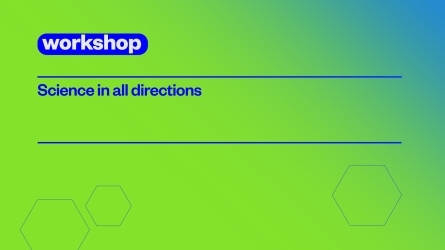 Mole Conference 2022
25.Jul - 29. Jul, 2022
Cod. Z27-22
Description
The unexpected demise of Professor Juan José Sáenz, on March 22, 2020, has left his beloved family and friends in shock all over the globe.
Not by chance our friend Juanjo named his research group MoLE, standing for Moving of Light and Electrons, as a funny twist merging his passion for physics, colleagues, friends and family to whom, with no exception, Juanjo was known as Mole.
Following this spirit, MoLE conference 2022 is devoted to honouring his memory the way Mole would have liked: Appreciated colleagues and friends presenting and discussing their most recent advances, in both electronics and photonics. All that in the cosy atmosphere that only the city of Donostia, another Mole's passion, provides with.
It will be a pleasure for us to meet you once again in Donostia, this time for our beloved friend, mentor and admired human being and Scientist.
ORGANIZING COMMITTEE:
Aitzol García-Etxarri (DIPC)
Antonio García-Martín (CSIC)
Cristina Sanz-Fernandez (Multiverse Computing)
Edurne Sáenz-Párraga (DIPC)
Jorge Olmos-Trigo (DIPC)
Luis Froufe-Pérez (Université de Fribourg)
Nuno de Sousa (DIPC)
Read more
Objectives
The main aim of the conference is to honour the memory of Juan Jose Saenz. The conference will prosecute this goal in the way Juan Jose would like, by his colleagues and collaborators to discuss the most recent advances in the fields of electronics and photonics.
Activity directed to
University student
Professionals
Directors

Aitzol Garcia Etxarri
DIPC
Speakers

Javier Aizpurua
CFM, Centro Física de Materiales (CSIC-UPV/EHU) – DIPC
Researcher with CSIC, the Spanish scientific research council, at the CFM materials physics centre in San Sebastián where he leads the Nanophotonics Theory Group.  Javier Aizpurua gained his doctorate in Physics at the University of the Basque Country (UPV/EHU) in 1998 for work on the interaction of rapid electrons and nanostructures. After his pre-doctoral stage, he spent two periods as a post-doctoral researcher, one at Chalmers Technology University in Gothenburg, Sweden, and the other at the US National Institute of Standards and Technology (NIST). In 2004, Aizpurua joined DIPC, the Donostia International Physics Center, as a research fellow, starting to train a nanophotonics group. In 2008 he was awarded a permanent scientific place at the CSIC, taking responsibility for the photonics line of research at CFM, the Materials Physics Centre in San Sebastián, where he has worked ever since.


Emilio Artacho
Nanogune, Ikerbasque, and University of Cambridge


Sara Barja
Ikerbasque, CFM-UPV/EHU, DIPC

Alvaro Blanco Montes
Instituto de Ciencia de Materiales de Madrid ICMM CSIC

Andrea Bragas
University of Buenos Aires

Ivan Brihuega Alvarez
IFIMAC / UAM

Remi CARMINATI CARMINATI
ESPCI Paris

Jaime Colchero

José L. Costa Krämer
IMN-CSIC

Gabriel Cwilich
Yeshiva University

Rafael Delgado-Buscalioni
Universidad Autonoma de Madrid

Jochen Dr. Feldmann
Univ Munich

Pedro Miguel Echenique Landiribar
Prince of Asturias Award for Scientific and Technical Research 1998, he is a professor of Condensed Matter Physics UPV/EHU and the author of more than 400 publications in specialized magazines and books. Honorary President of Jakiunde, founding President of the CIC Nanogune and the Materials Physics Center MPC, Vice President of Euskampus, of the UPV/EHU, President of the DIPC and director of Graphenea. He was Minister of Education and Culture and spokesman for the Basque Government 1980-84. Member of the Royal Academy of Sciences, the Lombard Institute, Academy of Sciences and Letters of Milan, and the Académie Royale de Belgique, and honorary member of the European Physical Society, He has received various awards, such as the Munibe awards, Euskadi, Dupont, Prince of Viana for Culture, Max Planck, Iberdrola, Nacional Blas Cabrera, Cifra Boada for Scientific Communication, Sabino Arana and Liberpress Camins, the Grand Cross of Alfonso X the Wise, the Gold medal from Navarra, from Gipuzkoa, of the Royal Society of Physics, the UPV/EHU and the City of San Sebastian. Doctor honoris causa from various universities, doctor in Science from Cambridge 1998, he was named Universal Basque of the Year and Favorite Son of Villa de Isaba 1998

Ruben Esteban Llorente
Centro de Física de Materiales

Maia G. Vergniory


F. Javier García de Abajo

Jorge M garcía

Antonio Garcia Martin
Instituto de Micro y Nanotecnologia, CSIC, Investigador Cientifico

Maria Garcia Parajo
ICFO-Institute of Photonic Sciences

ricardo garcia Garcia
CSIC

Francisco Garcia Vidal

Sylvain GIGAN
Sorbonne Université

Juan José Gómez Cadenas
Ph.D. in 1987 at the University of Valencia. Scholar at the Stanford Linear Accelerator Center, Harvard University, the University of Geneva and CERN. In Spain, he has been a professor at the University of Valencia and a professor at the CSIC. In 2018 he moved to the DIPC in Donostia, as Ikerbasque Professor. He has been a leading experimenter in particle physics for over twenty years. In 2009 he proposed NEXT to the Canfranc Underground Laboratory (LSC) in Canfranc. The goal of the experiment, widely recognized as one of the pioneers in the field, is to discover neutrinoless double beta decays in Xe-137. He is currently the spokesperson for the experiment. In 2016 he was a co-recipient, as a member of the K2K and T2K collaborations of the Breakthrough Prize in Fundamental Physics. Gómez-Cadenas received an ERC Advanced Grant in 2013 to develop the first NEXT demonstrator and an ERC Synergy Grant (in 2019), together with Prof. F. Cossío (UPV/EHU) and Prof. R. Guenette (U. Harvard/U. Manchester) to develop new fundus reduction techniques. He has published 261 articles, supervised 15 doctoral theses and has been a member of numerous international conference advisory panels and various scientific committees.

Gabriel Gomila LLuch
Institut for Bioengineering of Catalunya

Jean-Jacques Greffet
Institut d'Optique

Beatriz Hernández Juárez
Instituto de Ciencia de Materiales de Madrid, ICMM, CSIC

Rainer Hillenbrand ---
CIC nanoGUNE

David Jimenez Jimenez
Universitat Autònoma de Barcelona

Maria Kafesaki
FORTH and University of Crete

Judith Langer

Daniel LANZILLOTTI KIMURA
CNRS

Jon Lasa Alonso
Centro de Física de Materiales

Luis Liz-Marzán
CIC biomaGUNE

Cefe López Fernández
ICMM-CSIC, Prof. Inv.


Stefan Maier
Monash University

Onofrio Marago
CNR-IPCF, Istituto per i Processi Chimico-Fisici

Manuel Ignacio Marques Ponce

Lluis Marsal

Luis Martin-Moreno
Instituto de Ciencia de Materiales de Aragón

Jose Angel Martin Gago
ICMM-CSIC

Javier Méndez Pérez-Camarero

Gabriel Molina Terriza
Centro de Fisica de Materiales, Professor

Vladimiro Mujica

Jorge Olmos Trigo


Roberto Otero

Ramon Paniagua Dominguez
Institute of Materials Research And Engineering (A*STAR)

José Ignacio Pascual
CIC nanoGUNE

Monika Ritsch-Marte
Medical University of Innsbruck

Helmut Ritsch
University of Innsbruck

Stephan Roche
Catalan Institute of Nanoscience and Nanotechnology
ICREA Prof. S. Roche is a theoretician with more than 25 years' experience in the study of transport theory in low-dimensional systems. He has published more than 200 papers in journals such as the Review of Modern Physics, Nature Physics, Nano Letters and Physical Review Letter and he is the co-author of the book entitled "Introduction to Graphene-Based Nanomaterials: From Electronic Structure to Quantum Transport" . He has supervised more than fourty PhD students and postdoctoral researchers in France, Germany and Spain. In 2009 he was awarded the Friedrich Wilhelm Bessel Research Award by the Alexander Von-Humboldt Foundation (Germany) and, since 2011 he has been actively involved in the European Graphene Flagship project as deputy leader of the spintronics work Package, and will become the WP leader and DIVISION leader from April 2020 till March 2023. He is Editor in Chief of J. Phys. Materials (IoP) since 2018.

Celia Rogero Rogero
Centro de Física de Materiales


Diego Romero Abujetas
Université de fribourg

Halina Rubinsztein-Dunlop
The University of Queensland

Jesus M. Ugalde Uribe-Etxebarria
EHU

Niek van Hulst -

Giovanni Volpe
University of Gothenburg

Miztli Yepez Martinez


Jose A. Sanchez Gil

Daniel Sánchez Portal
CSIC-UPV/EHU

Cristina Sanz Fernández
Multiverse Computing

Sofia Sanz Wuhl
Donostia International Physics Center

Riccardo Sapienza

Frank Scheffold
University of Fribourg

Jose M Soler Torroja
Univ. Autonoma de Madrid
Registration fees
| REGISTRATION FEES | Until 20-07-2022 |
| --- | --- |
| | 0 EUR |
Venue
TABAKALERA International Centre for Contemporary Culture
Plaza de las cigarreras, 1 20012. Donostia / San Sebastián
Gipuzkoa
43.316583,-1.975833
TABAKALERA International Centre for Contemporary Culture
Plaza de las cigarreras, 1 20012. Donostia / San Sebastián
Gipuzkoa
Other courses that might be of your interest...