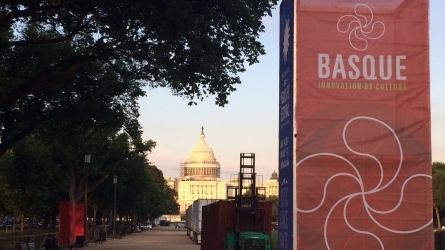 Public diplomacy & cultural diplomacy. Basque Public Diplomacy
21.Jul - 23. Jul, 2021
Cod. F03-21
Description
This Summer Course will be held face-to-face and there will also be the possibility of participating live online through ZOOM. In the registration process, please select the participation of your choice: face-to-face or live online.
From a comparative perspective, analysis of the cases of Friesland-the Netherlands-, Ireland, Lithuania, Quebec, Catalonia, Denmark and United States. The role of cities and diasporas. Opportunities and challenges .
The objective of the Summer Course is to analyze four decades of Basque public cultural diplomacy. Since the establishment of autonomy in the BAC in 1979, a phase has been completed that deserves to be analyzed and evaluated and that also places us before the beginning of a new stage. The aim is to address a model of public cultural diplomacy that is distinguished by characteristics that make it different and to some extent unique. In this context, the congress will also provide a comparative view of other models of public diplomacy that will serve to complete an analysis that focuses primarily on the Basque case. It should also be noted that in order to address the specificity of cultural diplomacy, public diplomacy must be understood as a whole. Finally, within the multiplicity and diversity of typologies that make up cultural diplomacy, the course will approach some of the most relevant ones. In this context, city diplomacy will be one of the subjects of analysis of the congress as well as the crucial role played by the diaspora in the articulation of Basque cultural diplomacy.
Read more
Objectives
What is public diplomacy? A general approach to a concept that is still new in academia.
Defining the concept of cultural diplomacy: the role of cultural diplomacy in public diplomacy.
Comparative models: Friesland- The Netherlands, Ireland, Lithuania, Québec, Catalonia, Denmark and United States.
Urban diplomacy. To study the important role that cities play in public diplomacy and, in particular, in cultural diplomacy. The contribution of cultural capitals.
To study the role of the diaspora in the articulation of public diplomacy and, more specifically, in cultural diplomacy.
Analyze the process of formation and articulation of Basque public cultural diplomacy (period 1980-2020). Analyze and debate the challenges and opportunities of Basque public diplomacy and cultural diplomacy in a different and unprecedented setting.
Read more
Activity directed to
University students
Students not from university
Teachers
Professionals
All public
Program
21-07-2021
09:10 - 09:30
Presentation by the Director of the activity
Imanol Galdos Irazabal

Donostia Kultura, City of San Sebastian - Direction
09:30 - 10:15
"Public diplomacy"
Nicholas John Cull

University of South California
1.- SESSION, Moderated by John Bieter
10:15 - 11:00
"Cultural diplomacy as an instrument of public diplomacy"
Carla Sofia Casaca Figueira

Goldmiths, University of London - VIA ZOOM
11:00 - 11:45
"Cultural relations, cultural diplomacy, international relations"
Jordi Balta

Transit, Barcelona
12:15 - 13:30
Round table: "City diplomacy"
John Bieter Garmendia

University of Boise, USA (Moderator)

Lone Leth Larsen

International Cultural advisor. Denmark

Agustí Fernández de Losada Passols

Global Cities Program, CIDOB. Barcelona, Spain. - Director

Eugene Deschapelles Zapata Garesche

Global Director of Strategic Partnerships and representative for Latin America and the Caribbean of the Global Network of Resilient Cities, sponsored by the Rockefeller Foundation. - VIA ZOOM
22-07-2021
Round table: "A comparative view of cultural diplomacy : Analysis of the cases Fryslân- The Netherlands-, Ireland, Québec and Catalonia"
Larraitz Ariznabarreta Garabieta

Center for Basque Studies. University of Nevada, Reno. Assistant Professor (Moderator)
09:00 - 09:30
"Establishing a cultural service for Québec in London 1992-2010"
Colin Hicks

Former director of cultural services for the Québec delegation in London
09:30 - 10:00
"Ireland"
Trevor Ó Clochartaigh

Operations and HR at TG4, Ireland - Director
10:00 - 10:30
"Frislân- The Netherlands"
Mirjam Vellinga

AFÛK, organization under the Frisian government for the promotion of Frisian language and culture - VIA ZOOM
10:30 - 11:00
"Catalonia"
Mar Pérez Unanue

Catalan Institute for Cultural Companies (ICEC) - VIA ZOOM
11:30 - 13:30
"Diaspora diplomacy: Basque Country, Ireland , Armenia , Lithuania and Laos"
Monika Madinabeitia Medrano

Moderator. Mondragon University - Associate professor at the Faculty of Humanities and Education Sciences

Gorka Alvarez

Director for the Basque Community Abroad. Basque Government

Vardan Marashlyan

Executive Director, Repat Armenia Foundation. Armenia. - VIA ZOOM

Lyra Puisyte-Bostroem

Diplomat who has represented Lithuania in the United States, Brussels and Nordic countries. Currently Ambassador of Lithuania to Spain

Palina Louangketh

Entrepreneur and former refugeee from Laos into Idaho,U.S.A. Founder and Executive of the Idaho Museum of International Diaspora

Martin Russell

Networking Institute, Ireland - VIA ZOOM
23-07-2021
" Challenges of Basque Public Diplomacy/Cultural Diplomacy in the 21st century (Moderator) "
Noé Cornago Prieto

University of the Basque Country in Bilbao - Associate Professor of International Relations
09:00 - 09:40
"A look back forty years"
Joseba Zulaika Irureta

Professor Emeritus, Center for Basque Studies, University of Nevada
09:40 - 10:20
"The role of the Basque Diaspora in the 21st century"
John Bieter Garmendia

University of Boise, USA
10:20 - 11:00
"A new narrative for a new time"
Irene Larraza Aizpurua

Etxepare Institute - Director
"The role of Basque creators in cultural diplomacy"
Igor Arrieta Varela

Plastic artist and cultural agent
11:15 - 13:00
Round table: "Basque companies: hubs of public diplomacy. Presentation of cases: Orbea, Tecnalia and CIE"
Iñigo Arbiol Oñate

Director Of the Master in International Relations and Business Diplomacy. University of Deustu. Basque Country (Moderator)

Ander Olariaga

Orbea - Marketing Director

Maika Gorostidi

DIrector International Relations. Tecnalia - VIA ZOOM

Amaia Ferro

Cámara de Gipuzkoa - Director of Business Development and Internationalization

Ander Caballero

Former Delegate of the Basque Country to the United States. Harvard University Visiting Scholar - VIA ZOOM
13:00 - 13:30
"Digital diplomacy: a look at public diplomacy in the 21st century. Challenges and opportunities "
Ilan Manor

University of Tel Aviv and Oxford. PostDoctoral fellow - VIA ZOOM
13:30 - 14:00
Institutional Closing session
Marian Elorza Zubiria

Basque Government - General Secretariat for Foreign Action
Directors

Imanol Galdos Irazabal
Ayuntamiento de Donostia - San Sebastián, Departamento de Cultura
More than 30 years experience in public administration, in several responsabilities. Long career in Education, Academia, Media, Culture and Politics. Currently, Assistant Manager of Donostia Kultura, the Culture Department of the City of San Sebastian, in charge of the International Affairs. Researcher, lecturer, international speaker and writer on issues related to public diplomacy,cultural diplomacy, city diplomacy,basque diaspora, local governance, culture policy, foreign policy, international relations, public communication, minority languages and cultures. Former Assistant Professor at the University of Reno (Nevada, United States). Researcher and visitor at Boise State University (Idaho, United States). Coordinator of Other Words/Beste Hitzak, a programme co-funded by Creative Europe (2015-2018). He has a diverse and broad academic background in Law, Linguistics, Translation and Interpretation, International Relations and Public Administration.
Speakers

Gorka Alvarez
He currently holds the position of Director for the Basque Community Abroad. With a background in Business Studies, from his current responsibility he has launched projects such as the International Day of the Basque Diaspora (2018); the Course on Migration and Mobility in the Basque Community Abroad (2018) within the framework of the Summer Courses of the University of the Basque Country (EHU-UPV): the configuration of the Basque Diaspora Archive and Library (2019): the World Congress of Basque Communities Abroad (2019) and the Dantza Munduan program (2020). He has directed the Uranzadi Collection since 2017.

Iñigo Arbiol Oñate
Prior to his academic activity, he worked at UNHCR Bosnia Herzegovina , Gernika Gogoratuz Peace Research Center and the UNESCO Regional Office for Latin America and the Caribbean in Havana. Since joining the University of Deusto in 2009, he has developed his teaching and research focusing mainly on US Foreign Policy, Business Diplomacy and multidimensional security. He has led and participated in several research projects and has been Visiting Scholar at Boston College, Saint Joseph University in Beirut and at the Saltzman Institute (SIPA) at the Columbia University in New York.He currently serves as the Director of the "Master in International Relations and Business Diplomacy" an international knowledge hub that promotes business diplomacy as a value lever that allows the business world to acquire knowledge and skills to internationalize with greater success and sustainability.

Larraitz Ariznabarreta Garabieta
Larraitz Ariznabarreta (Bilbao 1968) graduated and obtained her Doctorate at the University of Deusto, Bilbao. She has taught at Boise State University and the University of Deusto (Basque Country, Europe). Her fields of research deal with the analysis of various expressions of Basque culture and its relations with power. She is the author of the books Martin Ugalde: Cartografías de un discurso (Ekin. Buenos Aires, 2015) and Notes on Basque Culture: The aftermath of epics (CLAEH, Montevideo, 2019). She is also the editor of several volumes. Her last articles include "Siete casas en Francia: balance revisado" [ El mundo está en todas partes. El universo literario de Bernardo Atxaga (Anthropos, 2018)]; "Without exile who am I? Metaphors of Basque Exile and Discursive Traces of Subalternity" [National Identities at the Crossroads: Literature, Stage and Visual Media in the Iberian Peninsula (Francis Boutle, 2018)]; "Women Bertsolari's Presence in a Sort of History's Comeback" [ Female Impr
Comic and otaku fanatic Judas Arrieta, sources himself directly from the manga and contemporary painting iconography, from which he develops a complex personal imagery characterized by its great visual power, the use of sampling and a profuse intertextuality that proposes an eternal return to our childhood.Judas Arrieta had always been keen on drawing and comics and this interest was developed and deepened during his studies at the UPV Faculty of Fine Arts in the Basque Country- (1990-1995) and at the ENSBA in Paris (1995). In 2002 he travelled to Japan for the first time, where he learned and lived Asian popular culture, and in 2005 he settled in Beijing, where he created the artists residence MA Studio, being this a real attraction for dozens of artists who travelled there during the following years through the Goazen Txinara! Programme. At the same time, he has carried out numerous projects and interventions in institutions and public and private spaces in Asia, Europe and USA.

Jordi Balta
Jordi Baltà Portolés works as a consultant and researcher at Trànsit Projectes, a cultural management company based in L'Hospitalet de Llobregat, Barcelona. He is also an advisor on culture and sustainable cities at the Committee on Culture of United Cities and Local Governments (UCLG) and a member of the UNESCO Expert Facility for the implementation of the 2005 Convention on the Diversity of Cultural Expressions. He has provided consultancy on cultural policy, cultural diversity and international affairs to a wide range of local, national and international organisations in Europe, Africa, Latin America and Asia. Between 2001 and 2014 he was a researcher and project coordinator at the Interarts Foundation. He teaches at the Degree in International Relations of Blanquerna – Universitat Ramon Llull (URL) and the MA in Cultural Management of the Open University of Catalonia (UOC) and Universitat de Girona (UdG).
John Bieter Garmendia
Boise State University, Professor
John Bieter is a co-founder and professor in the Basque Studies program as well as a professor in the History Department at Boise State University. He received a B.A. in Economics/Social Science from the University of St. Thomas in St. Paul, Minnesota, his M.A. in History from Boise State University and earned his doctoral degree in History from Boston College. He is the co-author of An Enduring Legacy: A History of the Basques in Idaho (translated into Spanish as Un Legado Que Perdura: La Historia de los Vascos en Idaho) and published Showdown in the Big Quiet: Land, Myth and Government in the American West in 2015. John teaches courses on immigration, Basque Studies and methods of History instruction.

Ander Caballero
Boston. MA based international consultant at NEBEN Consulting and has more than 15 years of international experience working in corporate operations, public affairs, and diplomacy, in business and government. Formerly a biotech executive in the Middle East and North America, he has served as delegate of the Basque country to the United States as the appointed representative of the Basque government. His experience includes working in international business development for Mondragon Corporation's Fagor and founding Diversity4Equality and the Idaho Basque Challenge, two social impact startup accelerator programs focused on intercultural sustainable entrepreneurship and diasporas, that span off from Mondragon University's Mondragon Team Academy. Ander is currently the president of the New England Basque Club, and serves in the board of advisors of the Agirre Lehendakaria Center and Deusto University's master in international relations and business diplomacy where he is also a lecturer.

Carla Sofia Casaca Figueira
Carla is an academic and consultant in the field of international cultural relations, cultural & creative policy and industries, and linguistic policies. She is the Director of the MA in Cultural Policy, Relations and Diplomacy and of the MA in Tourism and Cultural Policy at the Institute for Creative and Cultural Entrepreneurship, Goldsmiths, University of London, United Kingdom. She is an international relations graduate of the Instituto Superior de Ciências Sociais e Políticas, Universidade Técnica de Lisboa (Portugal), she moved to London after a career in arts management. In the UK, she gained an MA in Arts Management (City University, UK, Chevening Scholar) and a PhD in Cultural Policy and Management (City University, UK, Praxis XXI Scholar). Carla is a member of ENCATC, the European network on Cultural Management and Cultural Policy education, a Fellow of the Royal Society of Arts (RSA) and of the Higher Education Academy (HEA).

Noé Cornago Prieto
Associate Professor of International Relations at the University of the Basque Country in Bilbao (Spain), and former Scientific Director of the Oñati International Institute for the Sociology of Law (2018-2020). His research interests are focused on the contemporary transformations of diplomacy, global regulation, critical sociology of knowledge, post-development, and aesthetics and politics. He has held diverse short visiting positions at Ohio State University and University of Idaho, Université Laval, Sciences Po Bordeaux France, and was the Basque Visiting Fellow at St. Antony's College, University of Oxford (2011-2012). More recently he has been Invited Professor at Sciences Po Paris (Spring 2017). He is the author of Plural Diplomacies: Normative Predicaments and Functional Imperatives (Brill, 2013), and co-authored with Fional McConnell and Costas M. Constantinou Transprofessional Diplomacy (Brill 2017).

Nicholas John Cull
Nicholas J. Cull is professor of public diplomacy at the Annenberg School for Communication at the University of Southern California. Originally from Britain, he is well-known as a historian and analyst of the role of media in international relations. His books include Public Diplomacy: Foundations for Global Engagement in the Digital Age (Polity, 2019), histories of US and British public diplomacy campaigns and the second edition of the Routledge Handbook of Public Diplomacy (co-edited with Nancy Snow). Nick Cull has often presented to and assisted foreign ministries, diplomatic academies, and cultural agencies around the world including those of the US, UK, Canada, Mexico, South Korea and Switzerland. His current projects include a volume of essays developing his concept of Reputational Security; a history of the role of public diplomacy in the struggle against Apartheid in South Africa, and a podcast called People, Places, Power which he is recording with Simon Anholt.

Marian Elorza Zubiria
Since 2012 she is the General Secretary of External Action within the structure of the Presidency-Lehendakaritza of the Basque Government. She has extensive professional experience in public administration. She was Director of Internationalization of the Department of Industry, Trade and Tourism of the Basque Government as well as Head of economic-budgetary management and operational processes in the Department of Housing, Public Works and Transport of the Basque Government. She held different responsibilities in the Basque delegation in Brussels. She holds a degree in Economics and Business Administration (University of the Basque Country, EHU/UPV) and completed her training at the Catholic University of Louvain (Belgium) and the European University Center of Nancy (France).
is Senior Research Fellow and Director of the Global Cities Programme at CIDOB (Barcelona Centre for International Affairs); consultant specialised in urban and territorial governance, urban public policies, global agendas, city diplomacy and international cooperation; and associate professor of the International Relations Degree at Blanquerna-Universitat Ramon Llull and at IBEI (Barcelona Institute for International Studies). He is also founding partner at Phare, Territorios Globales and Vice-president of the board of the Interarts Foundation. During his more than 25 years of professional career, he has worked for different international organizations, national and local governments and other public and private institutions. He holds a bachelor's degree in Law and a master's degree in European Studies from the Universitat Autònoma de Barcelona (UAB). He also holds a Degree in Public Management from ESADE Business School (ESADE). He is author of several books, reports, policy briefs, p

Amaia Ferro
Degree in Law from the University of the Basque Country (1992), Master MBA Executive from the University of Deusto (2002). Postgraduate degree in International Relations from the Center for International Studies of the Pompeu and Fabra University (1993). Since 2010 she is the Director of Business Development and Internationalization of the Gipuzkoa Chamber of Commerce. She is also the Managing Director of PEGSA (Promoción Empresarial Guipuzcoana, S.A.). She has more than 25 years of business experience. Until 1996, in various positions of responsibility in the field of international management of the Confederació d'Empresaris. Since 1996, in the Chamber of Commerce, Industry and Navigation of Gipuzkoa, where she has worked in activities of promotion and support to companies through the organization of different activities. In recent years, she has been very focused on personalized advice to companies in the international strategic area.

Maika Gorostidi
Director of International Relations at TECNALIA Research & Innovation, a leading technological research and development center in Europe in areas such as advanced manufacturing, energy transition, sustainable mobility, urban ecosystem, health and digital transformation. Her professional experience has been closely linked to the international expansion of the center and currently she participates in the deployment of TECNALIA's international strategy, promoting corporate diplomacy activities aimed at establishing alliances and undertaking new projects with international allies. She is responsible for the management and growth of TECNALIA's offices in Latin America (Colombia, Mexico, Ecuador), relying on local teams, and promoting knowledge and technology transfer projects to generate local capacities, strengthening ties between the Headquarters and these offices. She studied the Degree in International Secretarial Science as well as studies in Information Sciences at Univer of Deusto.

Colin Hicks
Has dedicated his whole career to providing opportunities for the absent voice to be heard and remains keenly aware of his own emancipation from adversity through the power of education. With early professional experience on both sides of the government-artist divide, Colin's combined contributions as performer, trainer and diplomat have moulded him into a skilled listener. For over thirty years, his non-interventionist style has been in demand both locally and internationally to motivate and enable fresh approaches by governments, their agencies, universities and cultural organizations alike. He has been particularly valued for his "take" on how government entities may best position their cultural offer in the international market and, following work in the financial services and retail sectors, for his expertise in not-for-profit governance and high street business modelling; skills all honed in a variety of Board and Advisory Memberships for cultural, business and tourism entities.

Irene Larraza Aizpurua
Etxepare Euskal Institutua
A graduate in Communication Sciences and trained in management she has held positions of responsibility in both communication and cultural management. She began her career as an editor and broadcaster at Herri Irratia. From 1996 to 1999 she was responsible for Promotion and Dissemination at Koldo Mitxelena Kulturunea, and for eight years she was responsible for Communication and Editorial at Syntorama. Between 2008 and 2012 she was Coordinator and Director of Culture in the City Council of Tolosa. Since 2012 she has been part of the team of the Etxepare Basque Institute, where she was first Head of Communication and later directed the area of Promotion and Dissemination of Basque Culture. Since January 2018 she has been the General Manager of the Etxepare Basque Institute. In recent years she has led the institution's strategic projects in cultural diplomacy and has represented Basque culture in numerous international forums, such as the European Culture Forum (Milan, 2017).

Lone Leth Larsen
Lone Leth Larsen studied Art history in Amsterdam, London and Copenhagen, was director of the Danish Cultural Institute in Brussels, head of department culture in the city of Kolding, and EU- fundraiser for the ECOC Aarhus 2017. Having worked her entire life with culture and cultural diplomacy she is keen to promote culture's role in the development of society, of cities, of rural areas, believing that other societal areas can benefit from the methods derived from culture. She was thus the expert of Toma Jones' poltical paper for the EESC, the Role of Cultural in rural areas. She was one of the founding members of EUNIC, the Euopean Union national Institutes of Culture, thoday an important European tool for cultural diplomcay world wide.

Palina Louangketh
Dr. Palina Louangketh is a former refugee from Laos. Her family's journey into Idaho from Laos during the Vietnam era conflict inspired her vision to honor the human journey on a global scale. As the Founder and Executive Director of the Idaho Museum of International Diaspora (IMID), she is passionate about connecting communities to the cultures of the world through creative platforms. Dr. Louangketh is comfortable in complex and changing environments. She holds a Doctor of Strategic Leadership (DSL) degree from the Regent University, School of Business and Leadership (Virginia Beach, VA) with a concentration in Strategic Foresight. She holds a Bachelor of Science and Master of Health Science from Boise State University and teaches in the College of Health Sciences and University Foundations Program. Additionally, she designed courses aligned to the IMID's Global Diaspora Curriculum in the Honors College at Boise State and teaches as a Professor of Multicultural Studies.

Monika Madinabeitia Medrano
Monika Madinabeitia is an associate professor at the Faculty of Humanities and Education Sciences (Mondragon University). She is currently the co-coordinator of the recently launched degree Global Digital Humanities, which is located in Zorrotzaurre, Bilbao. She published the illustrated book Petra, My Basque Grandmother in 2018. Her main research areas are identity and e/migration, with an emphasis on the Basque American diaspora in the US West. Her teaching mainly focuses on culture and identity. She has been teaching Basque Culture to international students since 2007 and has participated in different courses and lectures held by Etxepare Institute. Madinabeitia was the guest lecturer at this year´s Eloise Garmendia Chair (2021) and was also one of the main organizers of the international seminar UniverCity: Educating For and With the City, in Bilbao (2019). She is now working on the second edition of UniverCity.

Ilan Manor
Dr. Ilan Manor is a postDoctoral fellow at the Universality of Tel Aviv and a member of the Oxford Digital Diplomacy Research Group. Manor's 2020 co-edited book examined the practice of public diplomacy amid the politics of uncertainty. Manor's 2019 book, The Digitalization of Public Diplomacy, examined the historic and current trajectory of diplomacy's digitalization. His current research interest includes the use of humor in digital diplomacy and the practice of Selfie Diplomacy. Manor has contributed to several academic journals including Cambridge Review of International Affairs, Global Policy, Place Branding and Public Diplomacy, Policy and Internet and The Hague Journal of Diplomacy. Manor also contributes to newspapers in the UK, Europe and the US.

Vardan Marashlyan
Vartan has more than 25 years of experience working both in public and private sectors. In 2012, he became the Co-Founder and the Executive Director of RepatArmenia Foundation –non-governmental and non-commercial organization aimed at promoting high impact repatriation to Armenia as well as engaging Diasporan Armenians with the Homeland. Before the establishment of RepatArmenia, he was the Deputy Minister of Diaspora with a particular focus on repatriation and youth programs, Summer School for the Young Diasporan Leaders and Journalists. He was also a speaker at several local and international forums with a specific focus on international experience of State-Diaspora relations, Armenian identity issues, repatriation and integration policies. He is also a lecturer of the Comparative Analsysis of the Diasporas course at the Russian-Armenian University in Yerevan. Vartan also worked as Economic Advisor to the British Department for International Development in Russia.

Trevor Ó Clochartaigh
Born in England, to Irish parents, Trevor has always been fascinated by questions of identity. With a background in media and the arts, he set up Irish language theatre company, Na Fánaithe and worked as Artistic Director of An Taibhdhearc before training as a TV Producer. Central to the setting up of TG4's drama series 'Ros na Rún', he also worked on other TV productions for TG4 and RTÉ. He delivered a programme of drama workshops and international Summer schools in Gaelic for young adults from Ireland and Scotland and established the award winning national Irish language newspaper, 'Gaelscéal'. He worked in community development, managing a social inclusion, education and economic development company, serving all of South Connemara before his election as a Senator to the Irish Parliament. There he focused on rural affairs, language, culture, human rights, and diaspora issues before returning to media, where he is now Director of Operations and HR for TG4.

Ander Olariaga
Entusiasmado por el branding y el ciclismo, Ander Olariaga hizo de sus dos pasiones su profesión. Actual Responsable del Área de Marca y Comunicación de Orbea, las inquietudes de Ander por el Marketing empezaron durante sus estudios en la Universidad de Deusto (Donostia). Su andadura como profesional, en cambio, se forjó en Barcelona, donde trabajó en consultoría y en la industria farmacéutica para adquirir las aptitudes y el bagaje referentes a su campo. Tras su periplo catalán, volvió a su Euskadi natal para afianzarse en el que actualmente es el proyecto de su vida, Orbea. Desde 2008 Ander aporta desde el área de Marca y Comunicación para posicionar a Orbea como una de las referentes mundiales de la industria de la bicicleta.

Mar Pérez Unanue
In October 2011 I moved from Barcelona to London and I started working as head of Catalan Arts/ ICEC London Office. One of my main jobs is to help companies and artists based in Catalonia to get access to international markets, and be present at professional fairs, market events and festivals, focusing in the UK scene, as well as Ireland, Asia, Australia, Québec-Canada, and USA. Our will is to establish links with other professionals and organizations both ways, mostly to build cultural and professional bridges between Catalonia and the rest of the world, exploring opportunities and finding partners. Catalan Arts is the Catalan Institute for Cultural Companies (ICEC) brand for the internationalization of the Catalan cultural and creative companies. Via ICEC's network of offices in Europe (Barcelona, Berlin, Brussels, London and Paris) we work on a variety of lines of action to connect, mentor and support creative companies in their international journey.

Lyra Puisyte-Bostroem
The representative of Lithuania accumulates extensive diplomatic experience in the United States, Sweden and Belgium, also in various departments of the Ministry of Foreign Affairs and in the Presidency of her country. She is currently the Ambassador of Lithuania to Spain. In her position as Deputy Head of the Lithuanian Embassy in Washington DC she has been responsible, among other things, for liaising with the large and well-organized Lithuanian diaspora in the USA. Her academic background covers her own country as well as Canada, UK, Belgium and Spain, and her training is mainly in the field of international relations and diplomacy, she also has a university degree in veterinary medicine.

Martin Russell
Martin completed his PhD on Diaspora Strategies at the Clinton Institute (University College Dublin) where his research focused on role of the Irish diaspora in the Northern Ireland Peace Process specifically looking at diaspora philanthropy, diaspora financial networks and diaspora politics. He was also a visiting fellow at the United Nations University in Maastricht (UNU-MERIT) and is currently an advisor with The Networking Institute which provides teaching, training, and consultancy on networking, philanthropy & fundraising, and diaspora engagement. He also sits on the Advisory Board of Ireland Reaching Out, a leading non-profit that engages the Irish diaspora through genealogy which is kindly supported by the Department of Foreign Affairs and Trade, Ireland. Martin has worked on diaspora engagement across Africa, Balkans, Caribbean, Europe, MENA, Pacific, United Kingdom, and the United States for a range of public and private sector clients. He has a wide publication..

Mirjam Vellinga
(1972), Studied Frisian language and literature at the University of Groningen (RuG). She is working at the Afûk since 1998 and is head of marketing and manager of the language promotion division at Afûk. In 2007 she initiated and developed the Praat mar Frysk-campaign: an overall language promotion campaign for the Frisian language that got international recognition especially for the strong social media campaigns. She is project leader for projects concerning Frisian in health care, Frisian in business/economics and the team that advices public services in Fryslân on language policy. She was project manager for Lân fan Taal, the language programme for EcoC Leeuwarden-Fryslân 2018. She has a large international network in the field of culture, media and education focused on co-official, endangered, indigenous, regional and minority languages. She is a member of the steering committee of ELEN (European Language Equality Network) and a member of the NPLD (Network to promote Linguïs

Eugene Deschapelles Zapata Garesche
Since February 2020 he is the head of the Territorial Development expert team in the G2 unit (Local Authorities, CSOs and Foundations) of the Directorate General for International Partnerships (formerly DEVCO) of the European Commission. For more than 20 years he has dedicated his professional life to the international relations of cities and local governments. From 2009 to 2016 he was international advisor to the Head of Government of Mexico City. In parallel to that role he served as Regional Secretary for North America of the World Organization of Major Metropolises, and as Regional Director for Latin America of the Global Fund for Cities Development. From 2012 to 2016 he was coordinator of the Euro-Latin American Alliance for Cooperation between Cities, AL-LAs project, funded by the European Union. He is the author of a large number of articles and books specialized in international cooperation among which stands out the "Manual for the Internationalization of the City"

Joseba Zulaika Irureta
Joseba Zulaika (Ph.D. Princeton 1982) is an anthropologist and Professor Emeritus at the Center for Basque Studies, University of Nevada, Reno. Dr. Zulaika conducted fieldwork and published ethnographies of deep-sea fishermen, farmers, soldiers, ETA, hunters, and artists. He has published extensively on political violence and counterterrorism, including his most recent book Hellfire from Paradise Ranch: On the Frontlines of Drone Warfare (2020). He has also worked on the urban renewal of the city of Bilbao; among his publications is That Old Bilbao Moon: The Passion and Resurrection of a City.
Summary
Conclusions sent by the direction of the Summer Course
Sustainable development goals
Agenda 2030 is the new international development agenda approved in September 2015 by the United Nations. This agenda aims to be an instrument to favour sustainable human development all over the planet, and its main pillars are the eradication of poverty, a reduction in equality and vulnerability and fostering sustainability. It is a unique opportunity to transform the world up to 2030 and guarantee human rights for all.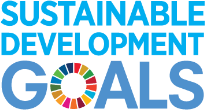 11 - Sustainable cities and communities
Make cities and other human settlements inclusive, safe, resilient and sustainable. Key issues: access to suitable housing and basic services that are secure and affordable, suitable and sustainable transport systems, inclusive urban planning, participative planning and management, protection of cultural and natural heritage, air-quality, green zones, and connections between urban, peri-urban and rural areas.
More information

Other courses that might be of your interest...