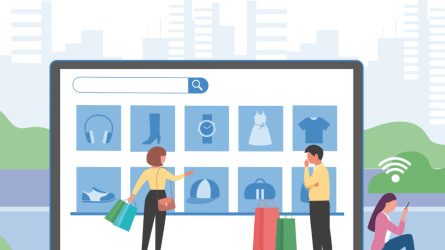 La transición hacia un comercio digital y la última milla
23.Jun - 24. Jun, 2021
Cod. E04-21
Description
Este Curso de Verano se celebrará de forma presencial y también habrá la posibilidad de participar en directo online a través de ZOOM. Selecciona en el proceso de matrícula cómo vas a participar: presencialmente u online en directo.
La pandemia ha tenido un efecto acelerador de las políticas relacionadas con la implantación y despliegue digital iniciadas estos últimos años. Así el desarrollo de plataformas locales puede contribuir notablemente a mejorar la competitividad de sectores como el comercio local y dar continuidad al compromiso e implicación que la ciudadanía ha manifestado durante la Covid-19 en torno a la compra y solidaridad con el comercio de proximidad.
No obstante, la tecnología no es suficiente, sino viene acompañada de una transformación e integración de la cultura digital en la gestión del comercio con un proceso que se inicia con el diagnostico, formación adecuada, alineación de los recursos humanos, especialización, logística, utilización de redes sociales…
Este proceso culmina con la entrega en el hogar o delivery de la venta online. En este último tramo de la cadena de valor podemos incorporar la reflexión en este seminario de las políticas vinculadas a la última milla, integrando para ello las iniciativas de movilidad sostenible, la liberación de tráfico rodado en superficie mediante la peatonalización y la necesaria regulación del reparto a domicilio que con la penetración e incremento del posicionamiento de mercado de las grandes multinacionales del comercio electrónico arrastran la concentración de transportistas en el centro de las ciudades.
Read more
Objectives
Visualizar el papel que los ayuntamientos y otras entidades deben asumir en estos retos que basculan entre la movilidad sostenible, los profundos procesos de transformación urbana y el despliegue de la cultura digital en diversos sectores de la actividad económica urbana.
Activity directed to
University students
Teachers
Professionals
All public
Instituciones Públicas
Program
23-06-2021
09:15 - 09:45
Presentation by the Director of the activity
Eneko Goia Laso

Donostiako Udala / Ayuntamiento de Donostia/San Sebastian - Alkatea/Alcalde

Itziar Alkorta Idiakez

UPV/EHUko Uda Ikastaroak/Cursos de Verano de la UPV/EHU - Zuzendaria / Directora
09:45 - 10:15
"Diagnostico digitalización en el sector comercial. Donostia punto de partida"
Euken Sese Sarasti

Fomento San Sebastian - Gerente
10:15 - 11:00
"Digitalización, de la oportunidad comercial a la supervivencia"
Victor Ronco

Grupo Volkswagen como responsable de publicidad, innovación y transformación digital para Škoda
11:30 - 12:30
"Futuro digital: lo que aprendimos de la pandemia"
Enrique Dans

Catedrático IE Busines School - Este ponente intervendrá vía Zoom
12:30 - 13:30
"Tendencias Internacionales de digitalización en el mercado del retail y retros del delivery"
Pablo de la Rica

Responsable área de demanda AECOC - Este ponente intervendrá vía Zoom
24-06-2021
09:00 - 10:00
"Plataformas multicanal de venta en el comercio"
Haizea Galarreta Fernández

Fomento de San Sebastián - Responsable proyecto Market Plaza
10:00 - 11:00
" Los retos del comercio digital; oportunidades locales , Colaboraciones pymes y grandes distribuidoras . "
Fernando Aparicio Varas

ANVOS - Responsable
11:30 - 12:00
"Experiencia Todotaladro.com"
Alberto Andrés Torrón Rodriguez

Todo Taladro - Socio Fundador
12:30 - 13:30
"Distribución Urbana de proximidad- Logisitca de ultima milla"
Miguel Quintana Enrique

ICIL y Managing Partner SupplyChange Consulting - Consultor
Directors

Euken Sese Sarasti
Fomento San Sebastián
Su formación se mueve entre el ámbito pedagógico y la Gestión y Dirección de Empresas. En el plano profesional ha promovido la creación de diversas entidades públicas relacionadas con el desarrollo económico sostenible a nivel territorial. Experiencia dilatada y mediador entre la gestión del capital intelectual público y su interelación con el entorno autorizante para la transformación de los modelos económicos urbanos. La ciudad como espacio de oportunidades para negocios públicos, smart cities, clusters urbanos, … constituyen el contenido fundamental de los proyectos que desarrolla. Ponente habitual en su área de especialización y colaborador en masters y cursos de postgrado de diversas universidades. Amplios conocimientos y participación en programas europeos y en especial asesor de organismos internacionales, así como, colaborador con el municipalismo en latinoamérica.
FOMENTO SAN SEBASTIAN:AYUNTAMIENTO DE DONOSTIA SAN SEBASTIAN . -Responsable Area Ventanilla Unica de Servicios: -Responsable Area Observatorio Urbano: -Promotora del Cluster SurfCity Donostia -Promotora del Cluster Soluciones de Apoyo: - Promotora del Cluster sector agroalimentario de Donostia San Sebastián - Codirectora Cursos de Verano organizados en colaboración con la Fundación cursos de verano de UPV/EHU: -Participación en diferentes comisiones Técnicas de departamentos del Ayuntamiento de Donostia San Sebastian.: -Participación en diferentes comisiones de trabajo y proyectos para GARAPEN : -Participación en diversos congresos como ponente en materias relevantes a las diferentes áreas de actividad sobre las que ejerce responsabilidad. -Gestión técnica de proyectos europeos que soportan y han soportado las diferentes áreas de actividad sobre las que ejerce responsabilidad. -Participación en diversas redes y seminarios internacionales
Speakers
Itziar Alkorta Idiakez
Uda Ikastaroak / Cursos de Verano, Zuzendari akademikoa / Directora académica
She holds a PhD in Law and is a lecturer in Civil Law at the UPV/EHU. Her main line of research is bioethics, a subject on which she has published several monographs and scientific and dissemination articles. She has participated in 4 European research projects of the VI and VII European Framework Programme, as well as in multiple research projects of the National Programme. She has been a visiting professor at the Hastings Center for Bioethics in New York, the Center for Bioethics at the University of Philadelphia and the University of Bordeaux. She was Secretary General of Eusko Ikaskuntza, and later of Jakiunde, Academy of Sciences, Arts and Letters. Vice-rector of quality and teaching innovation at the UPV/EHU between 2008 and 2012, and responsible for the development of the educational model, as well as quality programmes, and training and evaluation of university teaching staff. Between 2013 and 2015, she was Deputy Minister of Universities and Research of the Basque Government.

Fernando Aparicio Varas

Enrique Dans
Pablo de la Rica, Gerente de Retail Knowledge en Aecoc es: Licenciado en International Business Administration por la Universidad de Northumbria de Newcastle y MBA en ESIC Business and marketing School. Ha trabajado más de 15 años en EROSKI en Comercial y Marketing en diferentes proyectos de innovación estratégicos que le han posibilitado tener una visión transversal tanto del funcionamiento del retail cómo del consumidor. Desde hace más de dos años, lidera en AECOC el Área de Retail Y Food Service Knowlege con el propósito de ser la fuente del conocimiento del Retail nacional e internacional, proporcionando las herramientas necesarias para que las empresas del sector desarollemos nuestra actividad de forma eficiente y exitosa, poniendo foco especial en las PYMES facilitandoles su acceso al conocimiento y conocimientos en internacionalización. Apasionado del Retail y de los nuevos desafíos y de las nuevas tendencias.

Haizea Galarreta Fernández
Haizea Galarreta Fernández
 Officer of the Innovation and Competitiveness Area of Fomento San Sebastián (Donostia, Spain) Graduate in Audiovisual Communication from the Universitat Pompeu Fabra and Master in Production and Cultural Communication from the Universitat Ramon Llul. She has developed her professional career as a producer and manager. The first years she worked in the production and management of cultural events, being part of the team of the European Capital of Culture Donostia 2016 and Aarhus (Denmark) 2017. In Fomento de San Sebastián, for more than three years, she has been working on the design and development of innovative projects in the fields of new competences and personal skills, design methodologies and digitalisation and digital transformation, among others.

Marisol Garmendia
Ingeniero Industrial por la Universidad Politécnica de Madrid, Programa de Alta Dirección (PADE) por IESE, Certified in Production and Inventory Management (CPIM) por APICS y profesor en ICIL. Ha desarrollado toda su carrera profesional en el ámbito de la logística. Los primeros años como consultor en Idom y durante 15 en posiciones de Alta Dirección en operadores logísticos como el grupo Boyacá o Truck&Wheel. En la actualidad, se dedica a ayudar a las empresas en su proceso de transformación a la nueva realidad logística desde SupplyChange, compañía especializada en consultoría de logística y operaciones de la que es socio fundador.

Victor Ronco

Alberto Andrés Torrón Rodriguez
Summary
Conclusions sent by the direction of the Summer Course
Sustainable development goals
Agenda 2030 is the new international development agenda approved in September 2015 by the United Nations. This agenda aims to be an instrument to favour sustainable human development all over the planet, and its main pillars are the eradication of poverty, a reduction in equality and vulnerability and fostering sustainability. It is a unique opportunity to transform the world up to 2030 and guarantee human rights for all.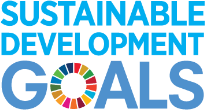 11 - Sustainable cities and communities
Make cities and other human settlements inclusive, safe, resilient and sustainable. Key issues: access to suitable housing and basic services that are secure and affordable, suitable and sustainable transport systems, inclusive urban planning, participative planning and management, protection of cultural and natural heritage, air-quality, green zones, and connections between urban, peri-urban and rural areas.
More information

Other courses that might be of your interest...