Free registration
Open activity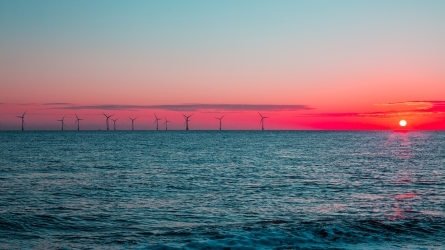 The treasures of a healthy and sustainable ocean
20.Jul - 20. Jul, 2022
Cod. W13-22
This open and free activity is part of the Summer Course "A university that looks at the sea: sailing through knowledge on the Saltillo school ship"
Description
The ocean provides us with food and other resources and services but, although we are often unaware of it, it is finite and vulnerable. Obtaining food requires sustainable strategies and practices, both socio-economically and environmentally. To this end, biotechnological tools are available to facilitate sustainable aquaculture, the exploration of low trophic level fishery alternatives, the improvement of food quality and safety, and the optimisation and innovation in food processing; all within the scope of the circular economy and the challenge of zero pollution. In addition, the engineering of genetic resources (biomimicry, biofuels and bioengineering) and the exploration and management of genetic resources (biodiversity, natural bioactive for pharmaceutical and industrial use) are still marine treasures that we are beginning to discover. These advances are only possible if the health of the ocean is protected in the framework of the emerging "One Ocean - One Health" paradigm. Biotechnology also provides us with tools that contribute to the protection of the health of marine ecosystems (biosensors, biomarkers, bioassays, bioremediation and biorestoration).
Read more
Activity directed to
Program
20-07-2022
11:00 - 12:30
"Los tesoros de un océano sano y sostenible"
Ionan Marigómez Allende

| Estación Marina de Plentzia - Director
Speakers

Ionan Marigómez Allende
UPV/EHU Prof in Cell Biology since 1999; Researcher in the CBET CRG) is the Director of PiE-UPV/EHU since its creation in 2012. He was head of the Dpt of Zoology & Animal Cell Biology (00-03 & 06-09). Active in research formation, he has been coordinator of UPV/EHU of Erasmus/Socrates network on "Environmental Science & Education" (89-), Director of Doctoral Programmes Biologia Ambiental y calidad vida (98-present); Contaminación y Toxicología Ambientales (05-12), & Marine Environment & Resources (09-present). Likewise, he was Coordinator MSc Contaminación y Toxicología Ambientales (05-2012) and European MSc Marine Environmental Resources (Quality Award MEC, Mundus Master since 2013 – International Coordinator-; 05-present). He was a member of the Science Coordination Board for Accident Marine Spills MICINN (03-07) & Prestige Scientific Committee -Basque Government (02-04). His expertise includes cell biology, biomarkers, pollution monitoring, ecosystem health indices, metals, oil spill, marine, soil, climate change, animal comparative histology, histopathology, histochemistry, quantitative microscopy. He obtained the Extraordinary Award for his PhD (1989).
Venue
43.327089691617665,3.0226996152498553
Other courses that might be of your interest...