Free registration
Open activity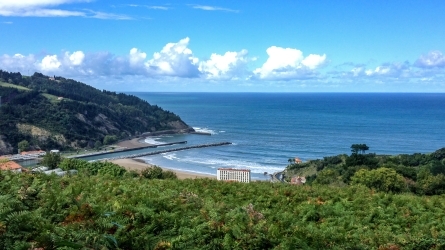 Who was Elcano? new visions
12.Jul - 12. Jul, 2022
Cod. W09-22
Esta actividad abierta y gratuita se enmarca en el Curso de Verano "Una universidad que mira al mar: navegando por el conocimiento en el buque escuela Saltillo".
Description
Elcano, el gran desconocido. Causas.
Construcción durante el siglo XIX de un marco interpretativo de la historia de España que minusvalora a Elcano.
El problema de la herencia de ese marco interpretativo:
Desconocimiento internacional del personaje.
Personaje secundario, de rango regional.
Lecturas moralistas de la historia.
¿Se puede conocer a Elcano desde la óptica de un nuevo marco interpretativo?
Propuesta de un nuevo marco: El mar eje vertebrador de nuestra historia.
El mar es el gran olvidado por la Historia vasca a pesar de ser un/el factor principal.
Las principales aportaciones del País Vasco a la historia universal están relacionadas con el mar.
Necesidad de superación de las graves carencias del marco de interpretación vigente: País Vasco, cúmulo de excepciones o República Marítima
Elcano, personaje lógico del País Vasco Marítimo.
Conociendo a Elcano
Origen socio-económico del personaje.
Los valores imperantes en la sociedad de los territorios marítimos vascos.
El saber hacer de Elcano.
Ejemplo de liderazgo vasco.
Read more
Activity directed to
Program
12-07-2022
12:00 - 13:00
"¿Quién fue Elcano? Nuevas visiones"
Xabier Alberdi Lonbide

| Historian doktorea - Doctor en Historia
13:00 - 13:45
Itsasmuseumera bisita gidatua / Visita guiada a Itsasmuseum
Speakers

Xabier Alberdi Lonbide
Doctor of History
(Zarautz, 1969-V-18), licenciado en Historia por la Universidad de Deusto (1992), Máster en Gestión de Recursos Culturales por la Universidad de Deusto (1993) y doctor en Historia Moderna (Universidad del País Vasco, 2006), con la tesis Conflictos de intereses en la economía marítima guipuzcoana durante la Edad Moderna. Es director de la Sección de Investigación de la Asociación Albaola y Director Científico del Untzi Museoa, Museo Naval de San Sebastián. Actualmente trabaja como asesor en historia para el Ayuntamiento de Getaria y la Mancomunidad de Urola-Kosta con el objetivo de organizar el 5. Centenario de la Primera Vuelta al Mundo. Director de diversos proyectos de investigación histórico-arqueológicos, entre los que cabe citar la codirección de Placentia Island Project. Basque early presence in New England research project. Es autor de diversas publicaciones entre las que cabe destacar su tesis doctoral.
Venue
Itsasmuseum
Muelle Ramon de la Sota Kaia, 1 48013 Bilbao (Bizkaia)
Bizkaia
43.28326691810309,2.911173038098662
Itsasmuseum
Muelle Ramon de la Sota Kaia, 1 48013 Bilbao (Bizkaia)
Bizkaia
Other courses that might be of your interest...