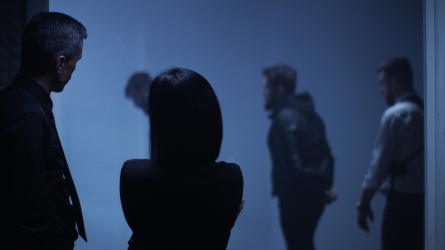 17th International Symposium of the World Society of Victimology 2022. Victimisation in a digital world: responding to and connecting with victims
05.Jun - 09. Jun, 2022
Cod. C01-22
Description
This Symposium will bring together professionals, researchers, policymakers, students, activists, and volunteers from a wide variety of disciplines and backgrounds. In 2022 this international and interdisciplinary event will focus on the identification, prevention, investigation, prosecution, and socio-legal and psychological responses to victimisation in a digital world. Together with cyber victimisation, classical and contemporary topics in Victimology will also be discussed, thus anyone interested in Victimology, digitalization or human rights issues is welcome to participate in this unique triannual encounter.
SUB-THEMES
Contemporary Perspectives of Victimology
Explanations/Theories of victimisation
Types of victimisation
Victims and the criminal justice processes
Restorative justice
Transitional justice
Abuse of power
Victim services
Victims of Environmental injustice
Victims of transnational crimes
Patterns of Digital Victimisation
Violent and sexual forms of victimisation
Financial forms of victimisation
Digital poly-victimisation
Cyber warfare and cyber terrorism: Victimological perspectives
Effects/Impact of Digital victimisation​
Emotional/psychological impact
Trauma of digital victimisation
Trauma in victims of digital terrorism
Financial and social impact
Research, Theory, and Practice in Digital Age​
Theoretical perspectives in Victimology
Research methodologies in Victimology
Technological approaches to victimological research
Intervention approaches in Victimology
Criminal Justice and Legal Responses​
Investigation of digital crime
Combating digital crimes and victimisation
Digital responses to crime and victimisation
Ethical considerations for safeguarding victim rights in a digital world
ABSTRACT BOOKLET AND PROGRAM:
See the abstract booklet HERE. See the program HERE.
GUIDELINES FOR POSTER PRESENTERS

Poster size: 48" wide x 36" high (121.92 x 91.44 cm).
All posters are displayed at the main hall of the venue during the Symposium.
Presenters can have it displayed as soon as possible and we encourage them to have it posted until the end of the Symposium.
All materials needed for the display will be provided at the venue with an indication of your poster number.
Poster presenters must be on hand with their poster during all or some of the morning coffee breaks when poster sessions are scheduled in the programme.
Presenters can bring some copies of their poster in regular paper.
If you want us to arrange the printing of your paper and carry it to the venue, please, contact a.castro@printhaus.es to provide you with more information on costs and availability.
Looking forward to having you here, thank you!
SOCIAL PROGRAMME
1. VIDA EXHIBITION. San Telmo Museum. From the 8th of April to the 12th of June, 2022. 
Free entrance. Free guided visits are offered for schools.
2. Other free cultural activities, open to all citizens in the University campus at the Centro Carlos Santamaría (UPV/EHU):
- During the Symposium: "Un secreto a voces: Victimización sexual" photographic exhibition.
- Everyday in the evening an artistic or visual performance followed by a debate with the public: Restorative music on gender violence; Adiorik gabe/Sin adiós/Without Goodbye on victims of terrorism and political violence; Emancipation and restoration for victims of gender violence through flamenco dancing; and a documentary film on non accompanied foreign minors.
3. FIELD VISITS. 7th of June
Following the order of inscriptions and until the capacity is reached, participants will be able to register for one of the field visits that will take place simultaneously with: victim services, restorative justice, police stations, memorials, Jane Jacobs and victimologically significant city tours, and so on.
VENUE
The venue of the Symposium is the building called Kursaal (https://www.kursaal.eus/en/kursaal-congress-centre/the-building/), located at Zurriola Avenue 1.
ISV Symposium Refund and Cancellation Policy
Symposium registration canceled before April 15, 2022 is refundable but subject to a 50 euro administrative fee.
Registrants canceling after April 16, 2022 will not receive a refund. The refund and cancellation policy will not be waived.
Read more
Objectives
1. To promote scientific knowledge on all aspects affecting victims.
​2. To design prevention, intervention and reparation programs to help the improvement of the treatment towards victims.
​3. To provide assistance and collaboration to any public institution in charge or interested in policies of protection, support, reparation and justice towards victims.
​4. To organize scientific meetings among professionals of different background, including researchers, practitioners, victims and policy makers.
​5. To train, in collaboration with the university, professionals, volunteers and members of the community in contact with victims.
Read more
Activity directed to
All public
Researchers, activists, practitioners, victims and policy makers.
Directors

Gemma Maria Varona Martínez
IVAC KREI
Gema Varona is a lecturer in Victimology and Criminal Policy at the University of the Basque Country (UPV/EHU) and senior researcher at the Basque Institute of Criminology (Donostia/San Sebastian, Spain). In 1998 she was honoured with the Junior Scholar Competition Award of the International Society of Criminology for her research comparing restorative justice in Romani and non Romani communities. Former coordinator of the degree in criminology (2013-2017), current coordinator of the UPV/EHU MOOC on Victimology (2016-), and co-director of the Master in Victimology of that University (2014-), she is also the co-editor of the Journal of Victimology/Revista de Victimología. She has authored books on migration and human rights, restorative justice, juries and the construction of the forensic truth, women's local safety audits, victims of terrorism, and victims of sexual abuse.
Speakers

Clair Aldington
Dr. Clair Aldington is an artist, designer and researcher based in Scotland, UK. She is also a Restorative Justice practitioner. In the UK Clair has worked with Youth Offending Services, as a regional Creative Arts Development Worker in Youth Justice and as an Arts Development Officer. In 2008 she co-founded Space2face, which is now an independent creative restorative practices organisation (www.space2face.org) in the Shetland Islands, Scotland. As a freelance creative practitioner, Clair has made and sold her own work and delivered residencies in a prison, an immigration removal centre, women's refuges, care homes and schools, working with regional and national organisations within the UK. She has also managed public art projects and was an artist advisor with the British Council (2015-2017). More recently she has been involved with the international restorative project, the 'Encounter of the Encounters'. She has a MA in Contemporary Arts and Music and a PhD in Restorative Justice and Design. Her research interests are restorative justice, making and gifting in times of transition, crime and conflict, and islandness.
Obtained his Law Degree at Law Faculty of San Sebastián in1977, being distinguished with the Second Spanish National Prize (Law). In 1979, he equally obtained the High Diploma in Criminology at University Complutense of Madrid. He is Doctor in Law of the University of the Basque Country (1981: Extraordinary Prize of the Law Faculty). He visited several foreign institutions with a post-doctoral research purpose: in France (Université de Pau et des Pays de l'Adour), in the UK (University of Edinburgh), in Belgium (Université Catholique de Louvain), and, particularly, at the Max-Planck Institut (Freiburg, Germany, 1982-1983). Further research visits to DePaul University (Chicago, U.S.A., 1994), and to the Center for Judicial Studies & National Judicial College, University of Reno (2002) can also be underlined. He is Honorary President of the International Association of Penal Law (AIDP), after having served as President from 2004 to 2014.
Bárbara Dührkop
Bárbara Dührkop (born in Hanover, Germany) was until 2009 a Member of the European Parliament, where she was a Vice-Chair of the Socialist Group. Her husband Enrique Casas was assassinated by the Comandos Autónomos Anticapitalistas (CAA), a branch of ETA. Within a longitudinal research of the Basque Institute of Criminology (University of the Basque Country) and other platforms, she has participated in several restorative justice projects. She has also participated in school programs and European initiatives to engage students in issues related to human rights of victims of terrorism.
(Born 1951 in San Sebastián, Spain) has been a Professor of Clinical Psychology at the University of the Basque Country (UPV/EHU) since 1979. He received his B.A. in Psychology from the Complutense University of Madrid in 1973 and his Ph.D. in Psychology from the Complutense University of Madrid in 1978. He was a founder member of the Basque Institute of Criminology in 1978 and he is past president of the Basque Society of Victimology (2004-2008). He has been the director of the research team in Clinical and Health Psychology at the University of the Basque Country since 2011. His publications include more than 530 papers and book chapters, as well as 35 books, mostly in the areas of anxiety disorders, gambling disorder, sexual aggression and violence. His current research is focused on intimate partner violence (psychological treatment of victims and perpetrators) and on violence risk assessment and management, as well as on behavioral addictions.

Robyn Holder
Senior Research Fellow, Griffith Criminology Institute, Griffith University, Australia
Dr Robyn Holder is a socio-legal researcher who examines the interface between systems of justice and those who have experienced victimisation and injustice, and the mediating role of rights, especially human rights. Robyn is co-convenor, with Dr Nieke Elbers at the NSCR (Netherlands), of a Law and Society Association International Research Collaboration that brings together early and mid-career scholars researching victims, citizenship, and justice. Her current projects include an investigation of practitioners adaption of investigative interview protocols, and another which explores accountability mechanisms of criminal justice decision-makers. Robyn continues to build on her Griffith Postdoctoral Fellowship examining the role of advocacy for victims in international criminal tribunals and its transferability to domestic jurisdictions.

Viacheslav Tuliakov
Chair of Criminal Law in Odesa, Ukraine
Professor Viacheslav Tuliakov, Dr.of Law, National University «Odesa Law Academy» vice rector (Ukraine), European Court of Human Rights, ad hoc judge for the cases against Ukraine. Corresponding member of National Academy of Legal Science of Ukraine. Lecturer/Visiting Professor/Scholar in foreign Law schools and international programs (HEUNI, NIJ, USAID, TEMPUS, ERASMUS). Lectures and classes on International Law, European criminal law, Crime prevention, Legal Methodology, Human Rights, Victims` protection, Public Law and Protection of Human Rights. Authoring more than 250 works on Ukrainian legal doctrine, criminal policy and criminal justice, philosophy of criminal law and criminal justice, victims' rights protection and victimology. His doctorate thesis «Crime victim theory fundamentals» was the first monograph issue on the grounds of victimology in Ukraine».

Camilo Umaña Hernandez
Camilo Umaña is professor at the Externado University in Colombia where coordinates the Human Rights Master. He holds a PhD degree in Criminology from the University of Ottawa, Canada and a PhD degree in Sociology of Law from the University of the Basque Country. He has worked with several human rights organizations and transitional justice institutions including the Colombian Truth Commission, the UN High Commissioner for Human Rights on transitional justice team, UNDP and the National Ombudsman on restorative justice.

Pili Zabala Artano
Pili Zabala (born in Tolosa, Basque Country), former member of the Basque Parliament with Elkarrekin Podemos. The disappearance of her brother Joxi Zabala in 1983 marked her life; Joxi, an alleged member of ETA, was kidnapped, tortured and murdered by the GAL (state terrorism group). Since then, she became an activist for peace and reconciliation in the Basque Country. Within a longitudinal research of the Basque Institute of Criminology (University of the Basque Country) and other organisations, she has participated in several restorative justice and educative projects.
Registration fees
| Registration | Until 30-04-2022 | Until 05-06-2022 | Until 09-06-2022 |
| --- | --- | --- | --- |
| | 310,00 EUR | 350,00 EUR | 390,00 EUR |
| | 250,00 EUR | 290,00 EUR | 330,00 EUR |
| | 125,00 EUR | 145,00 EUR | 165,00 EUR |
| | 248,00 EUR | 315,00 EUR | 390,00 EUR |
| Companion | Until 30-04-2022 | Until 05-06-2022 | Until 09-06-2022 |
| --- | --- | --- | --- |
| | 125,00 EUR | 145,00 EUR | 165,00 EUR |
Venue
Kursaal
Zurriola Avenue, 1, 20002 Donostia / San Sebastián
Gipuzkoa
43.3245377,-1.9785583000000315
Kursaal
Zurriola Avenue, 1, 20002 Donostia / San Sebastián
Gipuzkoa
Sustainable development goals
Agenda 2030 is the new international development agenda approved in September 2015 by the United Nations. This agenda aims to be an instrument to favour sustainable human development all over the planet, and its main pillars are the eradication of poverty, a reduction in equality and vulnerability and fostering sustainability. It is a unique opportunity to transform the world up to 2030 and guarantee human rights for all.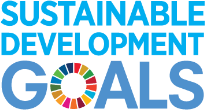 3 - Good health and well-being
Guarantee a healthy life and foster the well-being of all people of all ages. Key issues: universal healthcare coverage, sexual and reproductive health, reduction in the number of road accident casualties, pollution and chemical products, reduction in maternal and neonatal mortality, the end of epidemics such as AIDS, combating hepatitis and other water-borne diseases, drug and alcohol prevention, control of tobacco.
More information

16 - Peace, justice and strong institutions
Foster peaceful and inclusive societies for sustainable development, facilitate access to justice for everyone and construct efficient and inclusive institutions that are accountable at all levels. Key issues: a reduction in violence, mistreatment and exploitation, the rule of law, equal access to justice, a reduction in corruption and bribery, efficient and transparent institutions, participation, access to information, protection of fundamental freedoms.
More information

Other courses that might be of your interest...