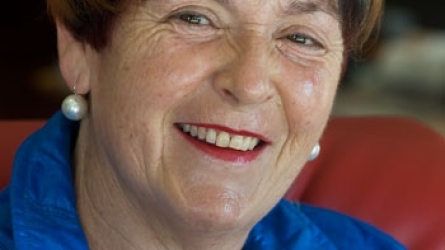 Del relato al microrrelato
22.Aug - 23. Aug, 2016
Cod. 173-16
Description
Objectives
Curso teórico-práctico para tod@s que deseen conocer, disfrutar y escribir historias tan breves como intensas. Conocer y experimentar las herramientas propias de la narrativa breve: desde el relato breve al microrrelato. Aspectos convergentes y divergentes. Características a practicar: la economía de lenguaje, la intensidad narrativa, la intertextualidad o la heterogeneidad del género. Se pondrá especial énfasis en la característica del humor. Todos los aspectos teóricos del curso irán acompañados de textos literarios y propuestas a realizar por los alumn@s en una atmósfera tan lúdica como creativa.
Read more
Program
22-08-2016
09:15 - 11:00
"-Introducción -Acercamiento a una teoría del relato breve. -Historia del género. Tradición y actualidad. -Lectura y análisis de algunos relatos breves y microrrelatos canónicos"
Mariasun Landa Etxebeste

UPV/EHU - Escritora
11:15 - 13:30
".-El humor. Sátira. Absurdo. Transgresión. Ejemplos teórico-prácticos."
Mariasun Landa Etxebeste

UPV/EHU - Directora
16:00 - 18:00
"Microrrelatos y humor. De la oralidad a la escritura"
Virginia Imaz Quijera

klown y escritora
23-08-2016
09:15 - 11:00
".-Características del microrrelato. Economía de lenguaje. Elipsis. Referencias culturales. Intertextualidad."
Mariasun Landa Etxebeste

UPV/EHU - escritora
11:15 - 13:30
"- Observación. Imaginación. Ingenio. El género del microrrelato en la literatura infantil y juvenil. Cuándo, cómo y por qué. Trabajo práctico, individual y grupal."
Mariasun Landa Etxebeste

UPV/EHU - Escritora
Directors
Mariasun Landa Licenciada en Filosofía y Letras, ha sido profesora titular de Didáctica de la Literatura de la Universidad del País Vasco, UPV/EHU. Autora versátil, articulista y conferenciante. Sus obras de Literatura Infantil y Juvenil han sido traducidas a más de quince idiomas entre los que se encuentran el árabe, el coreano o el ruso. Entre otros premios ha recibido el Premio Euskadi (1991) y el Premio Nacional (2003) de Literatura Infantil y Juvenil. Por su contribución y proyección de la cultura vasca fue galardonada con el Premio Eusko Ikaskuntza-Laboral Kutxa de Humanidades, Cultura, Artes y Ciencias Sociales 2014. Es miembro de Jakiunde (Academia de las Ciencias, las Artes y las Letras).
Speakers

Virginia Imaz Quijera
Oihulari Klown, Directora artística
Clown irakaslea eta ipuin kontalaria. Oihulari Klown antzerki taldearen sortzailea eta 2017ko Berdintasunerako Emakunde Saria. Maskara antzerkian sakondu du 40 profesional baino gehiagorekin, bereziki JBrekin. Bonange, Anne-Marie Bernard eta Bertil Sylvander Bataclownekoak dira maisu nagusiak. Komikotasuna bilatzeko tailerrak eman ditu 12.000 orduz baino gehiagoz. 38 ikuskizun zuzendu eta maskara antzerkian aholkatu ditu 15 antzerki konpainiatan. 1998ko ekainetik 2000ko abendura arte Kanada eta Estatu Batuetako Circo del Soleko La Nouba ikuskizunean parte hartu zuen pertsonaia komiko bezala.
Registration fees
| REGISTRATION | Until 31-05-2016 | Until 22-08-2016 |
| --- | --- | --- |
| | 60,00 EUR | 70,00 EUR |
| | 35,00 EUR | 46,00 EUR |
| | 20,00 EUR | 20,00 EUR |
| | - | 35,00 EUR |
Venue
43.3148927,-1.9985911999999644
Other courses that might be of your interest...