Science and Technology
Free registration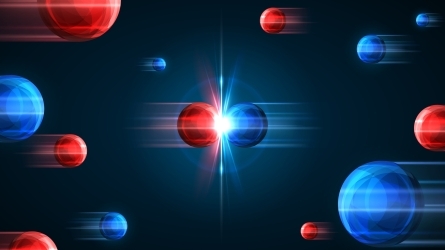 Exciton Transport in 2D Materials
30.May - 02. Jun, 2023
Cod. Z02-23
Description
The goal of the workshop is to explore novel directions in the field of exciton transport and associated exciton scattering phenomena in van der Waals 2D semiconductors.
We wish to bring together experts from experiment and theory, to encourage exchange of ideas and identify emerging questions for future research.
For participation and poster abstract submission, please fill in the form in the link below:
Please note that the number of participants is limited.
Read more
Objectives
The main topics will be focused on both measurements of exciton propagation and relevant theoretical descriptions in monolayer semiconductors, heterostructures, and 2D perovskites. These will further cover closely related phenomena, such as exciton coupling to free electrons, phonons and other excitons, as well as the role of external fields in exciton transport. Of particular relevance will be the role of structural modifications such as atomic defects, superlattices, and local reconstruction in heterostructures.
Read more
Activity directed to
Directors

Alexey Chernikov
Technische Universität Dresden

Sivan Refaely-Abramson
Weizmann Institute of Science
Speakers

Rudolf Bratschitsch

Leonid Butov

Milan Delor
Columbia University

Parag Deotare
University of Michigan


Dmitry Efimkin
Monash University

Paulo E. Faria Junior
Uni Regensburg

Mikhail Glazov
Ioffe Institute

Alexander Högele
LMU München

Felipe Jornada
Stanford University

Christoph Kastl
Technial University of Munich




Ermin Malic
Philipps University Marburg

Andres Montoya-Castillo
University of Colorado Boulder

Fulvio Paleari
CNR istituto nanoscienze

Paulina Plochocka

Laura Polimero
CNR NANOTEC, Lecce

Ferry Prins
Universidad Autónoma de Madrid


Ronen Rapaport
Hebrew University

Pina Romaniello
CNRS Toulouse


Ursula Wurstbauer

Sahar Sharifzadeh

Alexander Steinhoff-List
Registration fees
| Registration | Until 26-05-2023 |
| --- | --- |
| | 0 EUR |
| | 0 EUR |
Venue
Miramar Palace
Pº de Miraconcha nº 48. Donostia / San Sebastián
Gipuzkoa
43.3148927,-1.9985911999999644
Miramar Palace
Pº de Miraconcha nº 48. Donostia / San Sebastián
Gipuzkoa
Other courses that might be of your interest...