Society
Economy and Business
Food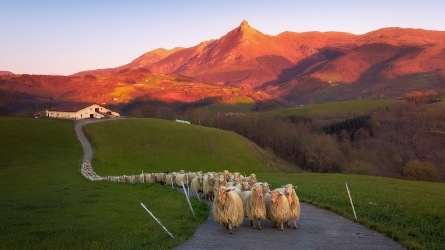 Gaztaren VII. Biltzarra. Ordizia
07.Oct - 07. Oct, 2022
Cod. E17-22
Description
Aurtengo edizioak helburu berdina jarraitzen du izaten: artzaintzaren berri ematea jarduera horren inguruko interesa duten pertsona guztiei, jarduera garrantzitsua baita gure herrialdeko ekonomia eta gastronomia indartzeko, natura kontserbatzeko eta biodibertsitatea hobetzeko.
Zenbait artzainek gaztak egiterakoan lortzen duten produktua desberdina izaten da urte-sasoi batean edo bestean egin eta leku batean edo bestean egin. Udaberrian neguko larreetatik mendiko larreetara eramaten dute azienda eta mendiko larreetako belarrak baditu alde nabarmenak behealdeko larreetako belarrarekin alderatuta; horregatik, mendiko larreetan lortzen den esneak ere ezaugarri bereziak ditu eta gazta ere halakoxea da: berezia eta zapore bikainekoa. Kontsumitzaileek ere gero eta gehiago bereizten dituzte bailaretan egiten diren gaztengandik. Bailaretan gazta on bat egitea lortzeak baditu bere lanak, baina MENDIKO GAZTAK beste zailtasun bat izaten du: oso baliabide gutxi izaten da udako saroietan, lanik gehiena eskuz egiten da; gure mendilerroetako lehenengo artzainek gazta egiterakoan erabiltzen zituzten metodo zahar haiek datozkigu gogora. Hori bai, higienea eta garbitasuna zorrotz zaintzen dira beti, neguko gaztak egiterakoan egiten den bezala; jatorri izendapenek, gainera, araututa eta zainduta dituzte faktore horiek.
Read more
Objectives
Biltzarraren egituraren ardatza da Idiazabal Gaztari lotutako sektore osoa baliaraztea, jarduerak hartzen dituen alderdi guztien bi euskarri sozioekonomikoak kontuan hartuz.
Mendiko gaztari dagokionez, asmoa da topaketa bat antolatzea gazta horren inguruan diharduten eragile guztiak bil daitezen, altxor gastronomiko horri behar bezalako balioa emateko; asmoa da neguko gazta bikainen aldean duen berezitasuna nabarmentzea. Horrela, artzainei lagundu egiten zaie gure mendietan eta mendilerroetan egiten duten lana errentagarri egiten. Artzainek, izan ere, jarduera ekonomiko bat garatzeaz gain, beren artaldeekin gure mendietako eta mendilerroetako paisaiak modelatu egiten dituzte; pasaia horiek atsegin ditugu guztiok eta harro sentitzen gara gure herrialdeetan daudelako. Asmoa da, era berean, artzainek gure lurraldean eta beste lurraldeetan egiten duten lana ezagutzea eta aitortzea, mesede handia egiten baitute gero eta mehatxatuagoa dagoen biodibertsitatea zaintzeko.
Bailaretako gaztandegietan eginiko gaztei dagokienez, asmoa da aukera berriak irekitzea artzainen irudimenean; azken baten, ardura handiagoa izan dezatela, beren jardueraren errentagarritasuna hobetzeko.
Read more
Activity directed to
University student
Students not from university
Teachers
Professionals
All public
Directors

Manuel Iturrioz Pérez
Cofradía del queso Idiazabal de Ordizia
Compaginó sus estudios de grado, con el trabajo en la Fundición Alberdi Barrenechea de Eibar. Tras terminar la carrera y trabajar en Laminaciones de Lesaca poniendo en marcha la Línea de Galvanizado, continuó como director de producción de la Sidrería Illarramendi de Usurbil, entró en CAF en el dpto. de Investigación SIMAFE. Más tarde en O. Técnica, primero como responsable del Dpto. en los vehículos en pruebas y más tarde como responsable de diseño de los Circuitos de Control y de Seguridad de los trenes fabricados en Beasain, en trenes que circulan en diferentes partes del mundo, Metro y tranvía de Bilbao, CPTM Sao Paulo, RENFE, o MTRC en Hong Kong, O Ring de Ámsterdam, etc. Tomó la responsabilidad de la solución los problemas eléctricos que permanecían sin resolver tras la entrega de los trenes y durante su vida útil, en cualquier parte del mundo donde estuvieran circulando. Actualmente y ya jubilado,en la Cofradía de Ordizia del Queso Idiazabal, es responsable del Comité de Calidad del Concurso del Queso de Septiembre, que está formado por un Técnico de cada una de las Diputaciones Vascas, el G. Vasco, el G. F. Navarro, la D.O, Artzai- Gazta, y dos miembros de la Cofradía.
Speakers

Nel Cañedo
De oficio pastor y licenciado en Historia por la Universidad de Oviedo y el País Vasco. Posee un rebaño de vacas, ovejas y cabras a las que diariamente hace su andada en los Picos de Europa, con la leche de las cuales elabora el queso que pone a la venta y que le sirve de sustento. Ocupación a la que le ha empujado su cariño a todo lo relacionado con el Medio Natural y las consecuencias de las diversas etapas que a pesar de su juventud ha vivido. Como, él dice, incluso hasta como concertista de gaita asturiana.

Elena Galan del Castillo
Investigadora del BC3 Basque Centre for Climate Change
PhD in Economic History, Graduate in Environmental Sciences. Postdoctoral researcher at the Basque Centre for Climate Change (BC3). She did her thesis studying the transition of agriculture and livestock farming during the 20th century in Catalonia. She has been working on the impacts of climate change and its adaptation in dairy farming. Recently, her research focuses on the study of the economic, social and institutional aspects of Basque shepherding systems, including a co-production process with the Artzain Eskola (Shepherd School). This season she left her academic job to work as a shepherdess in the Pyrenees (Lower Navarre), with the result of a deep and complex vision of the livestock sector.

Luis Javier Rodríguez Barrón
Dr. Ciencias Químicas y Catedrático de Tecnología de Alimentos de la UPV/EHU. Es el Investigador principal del Grupo Lactiker – Calidad y Seguridad de Alimentos de Origen Animal, formado en la actualidad por 10 doctores/as. Lactiker es un grupo consolidado de investigación del sistema universitario vasco, desde el año 2010 en el campo de los productos lácteos, en relación con la leche de oveja y el queso Idiazabal, dentro del cual mantiene una estrecha relación con productores, asociaciones y organismos de control. Una de sus principales líneas de trabajo, es la mejora de las condiciones de producción del queso en todas las fases del proceso, desde la materia prima (leche cruda) hasta el producto final (queso madurado) listo para el consumo. El Dr. Luis Javier Rodriguez Barrón ha participado en más de 25 proyectos de investigación de los que ha dirigido cerca de una quincena de ellos, relacionados mayoritariamente con la calidad y seguridad de la leche y el queso. Los resultados de sus investigaciones, han dado lugar a más de 100 publicaciones científicas y numerosas participaciones, en jornadas y congresos nacionales e internacionales.
Registration fees
| Registration face-to-face | Until 07-10-2022 | Until 13-10-2022 |
| --- | --- | --- |
| | Included in the fee | - |
| | 10,00 EUR | - |
| | - | 0 EUR |
| Registration live online - ZOOM | Until 07-10-2022 | Until 13-10-2022 |
| --- | --- | --- |
| | 0 EUR | - |
| | 10,00 EUR | - |
Venue
Palacio Barrena
Plaza Nicolás Lekuona 1 - 20240 Ordizia
Gipuzkoa
Sustainable development goals
Agenda 2030 is the new international development agenda approved in September 2015 by the United Nations. This agenda aims to be an instrument to favour sustainable human development all over the planet, and its main pillars are the eradication of poverty, a reduction in equality and vulnerability and fostering sustainability. It is a unique opportunity to transform the world up to 2030 and guarantee human rights for all.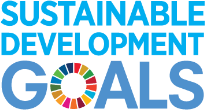 11 - Sustainable cities and communities
Make cities and other human settlements inclusive, safe, resilient and sustainable. Key issues: access to suitable housing and basic services that are secure and affordable, suitable and sustainable transport systems, inclusive urban planning, participative planning and management, protection of cultural and natural heritage, air-quality, green zones, and connections between urban, peri-urban and rural areas.
More information

Other courses that might be of your interest...