Economy and Business
Food
Gaztaren VIII. Biltzarra. Ordizia
06.Oct - 06. Oct, 2023
Cod. E08-23
Description
Biltzarraren egituraren ardatza da Idiazabal Gaztari lotutako sektore osoa baliaraztea, jarduerak hartzen dituen alderdi guztien bi euskarri sozioekonomikoak kontuan hartuz.
Mendiko gaztari dagokionez, asmoa da topaketa bat antolatzea gazta horren inguruan diharduten eragile guztiak bil daitezen, altxor gastronomiko horri behar bezalako balioa emateko; asmoa da neguko gazta bikainen aldean duen berezitasuna nabarmentzea. Horrela, artzainei lagundu egiten zaie gure mendietan eta mendilerroetan egiten duten lana errentagarri egiten. Artzainek, izan ere, jarduera ekonomiko bat garatzeaz gain, beren artaldeekin gure mendietako eta mendilerroetako paisaiak modelatu egiten dituzte; pasaia horiek atsegin ditugu guztiok eta harro sentitzen gara gure herrialdeetan daudelako. Asmoa da, era berean, artzainek gure lurraldean eta beste lurraldeetan egiten duten lana ezagutzea eta aitortzea, mesede handia egiten baitute gero eta mehatxatuagoa dagoen biodibertsitatea zaintzeko.
Bailaretako gaztandegietan eginiko gaztei dagokienez, asmoa da aukera berriak irekitzea artzainen irudimenean; azken baten, ardura handiagoa izan dezatela, beren jardueraren errentagarritasuna hobetzeko.
Read more
Objectives
Gai hauek landuko dira:
Gaztari aplikatutako biokimika.
Ozonoaren aplikazioa gaztagintzaren sektorean.
Artzaintzak karbonoaren sorreran eta xurgapenean dituen ondorioak eta klima-aldaketan dituen ondorioak.
Activity directed to
All public
University student
Professionals
Directors

Manuel Iturrioz Pérez
Cofradía del queso Idiazabal de Ordizia
Compaginó sus estudios de grado, con el trabajo en la Fundición Alberdi Barrenechea de Eibar. Tras terminar la carrera y trabajar en Laminaciones de Lesaca poniendo en marcha la Línea de Galvanizado, continuó como director de producción de la Sidrería Illarramendi de Usurbil, entró en CAF en el dpto. de Investigación SIMAFE. Más tarde en O. Técnica, primero como responsable del Dpto. en los vehículos en pruebas y más tarde como responsable de diseño de los Circuitos de Control y de Seguridad de los trenes fabricados en Beasain, en trenes que circulan en diferentes partes del mundo, Metro y tranvía de Bilbao, CPTM Sao Paulo, RENFE, o MTRC en Hong Kong, O Ring de Ámsterdam, etc. Tomó la responsabilidad de la solución los problemas eléctricos que permanecían sin resolver tras la entrega de los trenes y durante su vida útil, en cualquier parte del mundo donde estuvieran circulando. Actualmente y ya jubilado,en la Cofradía de Ordizia del Queso Idiazabal, es responsable del Comité de Calidad del Concurso del Queso de Septiembre, que está formado por un Técnico de cada una de las Diputaciones Vascas, el G. Vasco, el G. F. Navarro, la D.O, Artzai- Gazta, y dos miembros de la Cofradía.

José María Aranburu Etxeberria
Speakers

Rafael Camarena
Gerente de la empresa Ozono Technology, de Gandía acompañado de ingeniería de la propia entidad, expondrá las posibilidades que su empresa ofrece desde hace más de 30 años en el tratamiento de esterilización de productos y recintos, ligados al Sector agroalimentario, entre otros campos.

Mikel Ceberio
Experto muy respetado en el mundo de la alimentación y la gastronomía de reconocimiento internacional. Premio Nacional de gastronomía, profesor del Baske Coulinary Center, periodista, sumiller, chef, profesor, investigador e impulsor de proyectos que potencian la calidad del producto de cercanía, además de un estrecho y valioso colaborador de nuestra Cofradía.

Gerardo Moreno
Doctor en Biología por la Universidad de Salamanca, Catedrático de la Universidad de Extremadura del departamento de Biología vegetal, Ecología y Ciencias de la Tierra del Centro Universitario de Plasencia. Es especialista en las múltiples interacciones que se producen entre las plantas y el suelo, especialmente en el ámbito del medio ambiente y el funcionamiento de sistemas agroforestales como la dehesa ibérica. Es autor de unas 250 publicaciones, la mayoría en revistas científicas internacionales, fruto de su extensa actividad investigadora (30 años) desarrollada a nivel regional, nacional y europeo.
Registration fees
| Face-to-face | Until 06-10-2023 |
| --- | --- |
| | 15,00 EUR |
| | 0 EUR |
| Live online | Until 06-10-2023 |
| --- | --- |
| | 10,00 EUR |
| | 0 EUR |
Venue
Palacio Barrena
Plaza Nicolás Lekuona 1 - 20240 Ordizia
Gipuzkoa
Sustainable development goals
Agenda 2030 is the new international development agenda approved in September 2015 by the United Nations. This agenda aims to be an instrument to favour sustainable human development all over the planet, and its main pillars are the eradication of poverty, a reduction in equality and vulnerability and fostering sustainability. It is a unique opportunity to transform the world up to 2030 and guarantee human rights for all.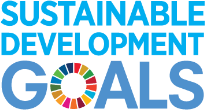 11 - Sustainable cities and communities
Make cities and other human settlements inclusive, safe, resilient and sustainable. Key issues: access to suitable housing and basic services that are secure and affordable, suitable and sustainable transport systems, inclusive urban planning, participative planning and management, protection of cultural and natural heritage, air-quality, green zones, and connections between urban, peri-urban and rural areas.
More information

Other courses that might be of your interest...