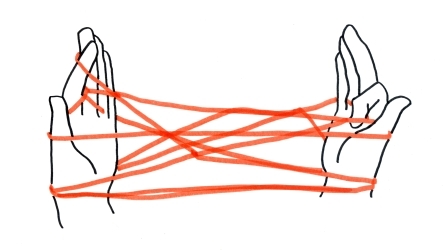 Hezkuntza Fakultateen Dekanoen elkarteko saio monografikoa
27.Apr - 28. Apr, 2023
Cod. 039-23
Description
Saio Monografiko hauek Hezkuntza Fakultateen Dekanoen konferentziaren baitan urtero egiten dira. Pandemiaren garaian eten ziren eta aurten berreskuratuko dira. Bertan hezkuntzako gradu eta graduondokoekin zerikusia duten gaiak jorratuko dira. Datozen hilabeteetan ziurrenik berrikuntzak egongo dira hezkuntza titulazioetan eta zentzu honetan guztiz beharrezkoa izango beste fakulteteekin harremanetan jartzea eta izan diren esperientziak partekatzea eta etorkizunerako asmoen berri izatea. Monografiko honen asmoa , hain zuzen, horixe egitea da, Hezkuntzako graduen etorkizuneko erronkak identifikatu eta hortzemugan aurreikus daitezkeen pausuak elkarrekin partekatu.
Read more
Objectives
Hezkuntzako graduen eta graduondokoen etorkizuneko balizko erreformak aztertu eta eman beharreko pausuak adostu.
Irakasle lanbideari lotutako profilaren definizioan emandako pausuak partekatu eta garatu.
Disziplinarteko ikaskuntza irakaskuntzarekin erlazionatutako proiektu eta ekimenak partekatu.
Irakaslegoaren konpetentzia digitalaren ziurtagirien eskumenak ezagutu eta landu.
Dekanoen Konferentziaren elkartearen etorkizunaren inguruko hausnarketa partekatu. 
Read more
Activity directed to
Directors

Beñat Amenabar Perurena
UPV/EHU

Alfonso Javier García González
Decano de la Facultad de Educación de la Universidad de Sevilla y Presidente de la Conferencia de Decanos de Facultades de Educación
Registration fees
| Registration | Until 24-03-2023 | Until 27-04-2023 |
| --- | --- | --- |
| | 80,00 EUR | 100,00 EUR |
| | 0 EUR | 0 EUR |
Venue
Miramar Palace and HEFA Facultad de Educación, Filosofía y Antropología
Paseo Miraconcha 48, 20007 San Sebastián / Avda. de Tolosa 70, 20018 San Sebastián
Gipuzkoa
Other courses that might be of your interest...