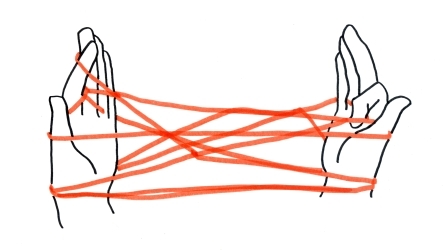 Hezkuntza Fakultateen Dekanoen elkarteko saio monografikoa
27.Apr - 28. Apr, 2023
Cod. H02-23
Description
Saio Monografiko hauek Hezkuntza Fakultateen Dekanoen konferentziaren baitan urtero egiten dira. Pandemiaren garaian eten ziren eta aurten berreskuratuko dira. Bertan hezkuntzako gradu eta graduondokoekin zerikusia duten gaiak jorratuko dira. Datozen hilabeteetan ziurrenik berrikuntzak egongo dira hezkuntza titulazioetan eta zentzu honetan guztiz beharrezkoa izango beste fakulteteekin harremanetan jartzea eta izan diren esperientziak partekatzea eta etorkizunerako asmoen berri izatea. Monografiko honen asmoa , hain zuzen, horixe egitea da, Hezkuntzako graduen etorkizuneko erronkak identifikatu eta hortzemugan aurreikus daitezkeen pausuak elkarrekin partekatu.
Read more
Objectives
Hezkuntzako graduen eta graduondokoen etorkizuneko balizko erreformak aztertu eta eman beharreko pausuak adostu.
Irakasle lanbideari lotutako profilaren definizioan emandako pausuak partekatu eta garatu.
Disziplinarteko ikaskuntza irakaskuntzarekin erlazionatutako proiektu eta ekimenak partekatu.
Irakaslegoaren konpetentzia digitalaren ziurtagirien eskumenak ezagutu eta landu.
Dekanoen Konferentziaren elkartearen etorkizunaren inguruko hausnarketa partekatu. 
Read more
Activity directed to
Directors

Beñat Amenabar Perurena
UPV/EHU
Is a senior professor at the University of Perurena in the Department of Music, Plastic and Body Expression, specifically in the area of Body Expression Didactic. In recent years he has worked in teaching, management and research. In particular, I have taught several subjects in teaching in different degrees and curricula, but in recent years I have focused on the subject of Psychomotor Development I of the degree in Child Education. On the other hand, in terms of management, I've been director of my department for four years, and secretary for the last two. I have also served as Assistant Director of Academic Management at the Donostia Teacher School for four years. Finally, in the field of research, I have developed a number of works, some related to my doctoral thesis and others involved in a research group. It is worth noting those carried out with funding from the Member States of Álava and Gipuzkoa, and I have also carried out the work in the invitations of the UPV. I have worked on a project funded by the Ministry of Education led by a team from the University of Lerida.

Alfonso Javier García González
Decano de la Facultad de Educación de la Universidad de Sevilla y Presidente de la Conferencia de Decanos de Facultades de Educación
Speakers

Igor Camino Ortiz de Barrón
UPV/EHU

Ainara Duque Igunza

Maria del Carmen Fernández Morante
CAIXA
Profesora Titular del área de Didáctica e Organización Escolar de la Universidad de Santiago de Compostela. Licenciada en Filosofía y Ciencias da Educación en 1995 (Premio extraordinario). Doctora en Ciencias de la Educación en 2002 (Premio extraordinario). Fue Vicerrectora Personal Docente e Investigador y de Titulaciones de la Universidad de Santiago de Compostela (2010-2013). Decana de la Facultad de Ciencias de la Educación de la Universidad de Santiago de Compostela (2014-2022) y Presidenta de la Conferencia Nacional de Decanas/os de Ciencias de la Educación (2018-2022). Especialista en Tecnología Educativa y Formación del Profesorado

German Gallardo Campos
ULPGC
Urtza Garay Ruiz Decana de la Facultad de Educación de Bilbao. Dos sexenios de investigación reconocidos en el área de educación e IP del grupo de Investigación en tecnología Educativa WebLeaner. Directora del Máster Universitario en Tecnología; Apredizaje y Educaicón

Asier Huegun Burgos

Nagore Ipiña Larrañaga
Nagore Ipiña received her PhD in Educational Sciences from Mondragon University and a degree on Audiovisual Communication (University of the Basque Country). Her research areas are the following: multilingual education, attitudes towards languages, digitalization and innovation in foreign language learning and teaching processes. Her work could be found in the next link: https://www.mondragon.edu/eu/ikerketa-transferentzia/berrikuntza-hezkuntzan/ikerketa-transferentzia-taldeak/-/mu-inv-mapping/ikertzaile/nagore-ipina-larranaga

Aitor Marchueta Pérez
Aitor Martxueta Pérez, es Doctor en Ciencias de la Educación y Licenciado en Pedagogía. Profesor del Departamento de Métodos de Investigación y Diagnóstico en Educación en la Facultad de Educación, Filosofía y Antropología de la Universidad del País Vasco-Euskal Herriko Unibertsitatea (UPV-EHU). La línea principal de investigación en la que actualmente trabaja es el análisis de las realidades de los y las menores en situación de transexualidad y sus implicaciones en las familias y centros escolares para establecer estrategias educativas en su acompañamiento. Es autor de varios artículos en el ámbito del bullying homofóbico en el contexto educativo. Participó en la iniciativa puesta en marcha en 2013 por el Gobierno Vasco "Grupo Estable Escuela Segura: prevenir y afrontar la homofobia y la transfobia en el ámbito educativo". Es miembro del grupo de investigación "Socialización del género" de la UPV-EHU.

Iñaki Marko Juanikorena

Pello Urkidi Elorrieta
EHU/UPV
Profesor Titular de Universidad del Dpto. de Didáctica de las Ciencias Sociales de la UPV desde 2011, al que se incorporó en el año 1990 es Director de la Esc. de Magisterio de Donostia desde el año 2009, siendo miembro de la Conferencia de Decanos y Directores universitarios de Educación del Estado representando a la CAPV y Secretario de su Ejecutiva desde 2013. Desde la Dirección ha abordado la coordinación con las Esc. de Gasteiz y Bilbo para la implementación de los nuevos estudios de grado de Educación Primaria e Infantil en la UPV, impulsando la participación y colaboración institucional tanto universitaria como con el sistema educativo, en los proyectos de innovación en la docencia universitaria (proyecto piloto sobre docencia semipresencial, trabajo modular interdisciplinar en los estudios de grado, proyecto interuniversitario Ahotsak con la Dirección de Paz y Convivencia del Gobierno Vasco, Mindfulness aplicado a la educación) y en el acercamiento de nuestro centro a los Centr
Registration fees
| Registration | Until 07-04-2023 | Until 27-04-2023 |
| --- | --- | --- |
| | 80,00 EUR | 100,00 EUR |
| | 0 EUR | 0 EUR |
Venue
Miramar Palace and HEFA Facultad de Educación, Filosofía y Antropología
Paseo Miraconcha 48, 20007 San Sebastián / Avda. de Tolosa 70, 20018 San Sebastián
Gipuzkoa
Other courses that might be of your interest...