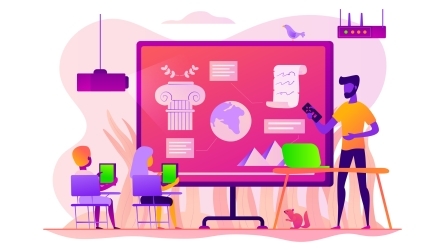 Konpetentzia digitala ikasgelan; ikasleen ikaskuntza prozesuari laguntzeko teknikak (flipped classroom, gamifikazio digitala eta bideo ekoizpena)
20.Apr - 30. May, 2023
Cod. @6-23
Description
Ikastaro honek Eusko Jaurlaritzako Hezkuntza Saileko baliozkotzea du (2268170034 kod.) unibertsitateaz kanpoko irakasleentzat. Nafarroako Gobernuaren Hezkuntza Sailaren  baliozkotzea ere  dauka irakasleen etengabeko prestakuntza gisa.
4 gai landuko dira ikastaroan:
1. Konpetentzia digitalaren oinarriak
2. Alderantzizko gela edo flipped classroom. Ikasgai bat prestatzeko teknikak metodologia honetan oinarriturik. 
3. Bideo sormena ikaskuntza prozesuari laguntzeko.
4. Gamifikazioa eta unitate didaktikoen ebaluazio digitala.
Hortaz gain konpetentzia hauek ere landuko dira:
Komunikazioa (ahozkoa eta digitala batez ere).
Ekimena (sormena, iniziatiba)
Arte konpetentzia.
Ikasten eta pentsatzen.
Read more
Objectives
1.- Flipped classroom eta blended learning deituriko metodologien gakoak ezagutzea.
2.- Hezkuntza eredu berriari buruz hausnartzea.
3.- Unitate didaktiko "aktiboak" diseinatzen ikastea.
4.- Ebaluazio hezitzailea integratzeko baliabideak ezagutzea.
5.- Ikasleei egokitutako bideo digitalak garatzen ikastea. 
Activity directed to
All public
University student
Students not from university
Teachers
Professionals
Program
20-04-2023 / 05-05-2023
Erronka digitalaren abiapuntua eta garapen fasea.
Oinarri teorikoak landuko dira eta erronkari hasiera emango diogu. 1. Teoria (metodologia-konpetentziak) 2. Teoria (flipped blended learning) 3. Baliabide digitalak 4. Errubrikak 5. Bideokonferentziak 6. Unitate didaktikoak
08-05-2023 / 25-05-2023
Aplikazio fasea.- Erronkak garatzea
3 erronka labur planteatzen dira horietako 2 ezinbestekoak direlarik ikastaroa gainditzeko
26-05-2023 / 29-05-2023
Ebaluazioa
Irakasleak ebaluazioa egingo die partaideei.
Registration fees
| Registration | Until 24-04-2023 |
| --- | --- |
| | 111,00 EUR |
| | 95,00 EUR |
| | 95,00 EUR |
| | 95,00 EUR |
| | 78,00 EUR |
| | 95,00 EUR |
| | 95,00 EUR |
Sustainable development goals
Agenda 2030 is the new international development agenda approved in September 2015 by the United Nations. This agenda aims to be an instrument to favour sustainable human development all over the planet, and its main pillars are the eradication of poverty, a reduction in equality and vulnerability and fostering sustainability. It is a unique opportunity to transform the world up to 2030 and guarantee human rights for all.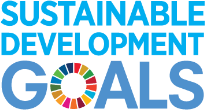 4 - Quality education
Guarantee quality education that is inclusive and equitable and foster opportunities for lifelong learning for everyone. Key issues: free-of-charge, equitable and quality education, access to higher education and training on an equal basis, education for sustainable development, suitable education centres for persons with disabilities, and safe, non-violent and efficient learning environments.
More information
Other courses that might be of your interest...