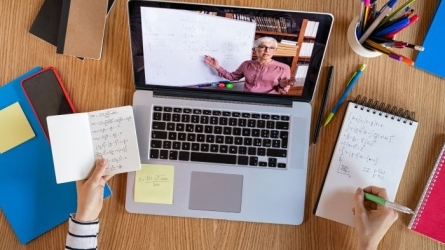 Programazio didaktikoak eta defentsa lantzeko orientabideak
27.Sep - 05. Dec, 2021
Cod. @46-21
Description
Ikastaro honek Eusko Jaurlaritzako Hezkuntza Saileko baliozkotzea du (2068170030 kod.) unibertsitateaz kanpoko irakasleentzat. Nafarroako Gobernuaren Hezkuntza Sailaren  baliozkotzea ere  dauka irakasleen etengabeko prestakuntza gisa.
Ikastaro honetan, ikasleen errealitatetik abiatuta Haur Hezkuntza, Lehen Hezkunta, Bigarren Hezkuntza zein Lanbide Heziketako araudian oinarritzen diren programazio didaktikoen gakoak eta aplikazioa landuko dira metodologia aktiboak txertatuz (PBL, erronkak, STEAM, arazoak, ETHAZI).  Hortaz gain, komunikazioa ere jorratuko  da, ahozko defentsa baten aurrean baliabideak eskuratzeko.
Metodologiari dagokionez, ikaslearen autonomia eta partehartzea sustatuko da. Irakaskuntza ikaskuntza esanguratsuan oinarrituz.
Bakoitzaren errealitatetik abiatuta, programazio didaktiko baten gakoak bereiziko ditu ikasleak.
Read more
Objectives
Programazioaren zein unitate didaktikoaren gakoak identifikatzea eta norberaren programaziorako orientabideak jasotzea oposaketei begira batez ere.
Activity directed to
University students
Teachers
Professionals
Program
27-09-2021 / 12-10-2021
Justifikazioa, testuingurua eta marko juridikoa
"Konpetentziak, helburuak eta edukiak"
Justifikazioa, testuingurua eta marko juridikoa Atal honetan programazioaren lehenengo zatia azalduko da. Horrez gain ikastetxearen testuinguruak duen garrantziari buruz hausnartuko dute ikasleak. Heziberri 2020n oinarritutako programazioaren gakoak landuko dira. Gaia amaitzean ikasleak programazioaren atal bat aurkeztuko du.
13-10-2021 / 14-11-2021
Konpetentziak, helburuak eta edukiak
Marko juridikotik abiatuta, gai honetan oinarrizko zein diziplinako konpetentziak landuko dira. Bide batez, bakoitzaren gaiari lotuta, helburuak formulatzen ikasiko dugu. Gaia amaitzean ikasleak programazioaren atal bat aurkeztuko du.
15-11-2021 / 05-12-2021
Unitate didaktikoak eta defentsa
Atal honi buruzko gakoak landuko dira eta gaia amaitzean ikasleak UD bat landuta aurkeztuko du.
Speakers

Virginia Lacarra Escorza
Registration fees
| Registration | Until 29-09-2021 |
| --- | --- |
| | 206,00 EUR |
| | 175,00 EUR |
| | 175,00 EUR |
| | 144,00 EUR |
| | 175,00 EUR |
| | 175,00 EUR |
Sustainable development goals
Agenda 2030 is the new international development agenda approved in September 2015 by the United Nations. This agenda aims to be an instrument to favour sustainable human development all over the planet, and its main pillars are the eradication of poverty, a reduction in equality and vulnerability and fostering sustainability. It is a unique opportunity to transform the world up to 2030 and guarantee human rights for all.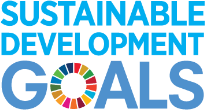 4 - Quality education
Guarantee quality education that is inclusive and equitable and foster opportunities for lifelong learning for everyone. Key issues: free-of-charge, equitable and quality education, access to higher education and training on an equal basis, education for sustainable development, suitable education centres for persons with disabilities, and safe, non-violent and efficient learning environments.
More information
Other courses that might be of your interest...