Society
Science and Technology
Sustainability
Architecture and Urbanism
DSF
Summer Course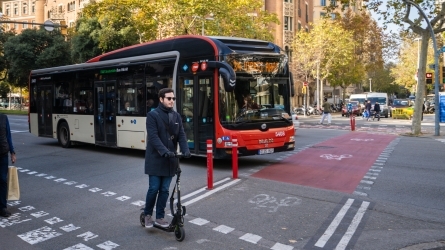 Los retos del urbanismo: La ciudad habitable
12.Sep - 13. Sep, 2022
Cod. A07-22
Description
Durante los últimos años, desde el departamento de Movilidad y Ordenación del Territorio, hemos analizado, a modo de ciclo, cuáles son los retos del urbanismo y de la ordenación del territorio. En las últimas ediciones, hemos analizado cómo hacer frente a la desigualdad existente en la ciudad, y la equidad en el acceso a los servicios y equipamientos públicos. También, hemos tratado de pulsar y conocer como una pandemia afecta a la vida urbana.
Siguiendo esta estela, en este Curso de Verano queremos analizar otro reto importante para el urbanismo y la planificación del territorio. El objetivo esta vez es analizar cómo se puede planificar y actuar para conseguir una ciudad saludable y sostenible. Retos como el cambio climático y las pandemias actúan sobre unas ciudades que, en nuestro entorno, cuentan con una población envejecida.
La salud pública ha sido un reto para la planificación urbana. A ello, ahora hay que añadir los efectos que el cambio climático está generando. El planificador urbano debe enfrentarse a estos retos. En este curso trataremos de analizar diferentes ejemplos prácticos, así como conocer lo que desde la academia se propone para hacer frente a estos retos, y alcanzar unas ciudades saludables y sostenibles.
Read more
Objectives
Profundizar en aquellos aspectos que permiten que una ciudad sea atractiva, sostenible, inclusiva, etc, en una palabra, habitable. Para ello, analizaremos la sostenibilidad, la movilidad, la salud, la igualdad, el envejecimiento, el consumo energético, y otros tantos aspectos que identifican el urbanismo y la ciudad del siglo XXI.
Activity directed to
University student
Professionals
All public
Directors

Miguel Angel Crespo Rico
Gipuzkoako Foru Aldundia / Diputación Foral de Gipuzkoa
Director de Ordenación del Territorio de la Diputación Foral de Gipuzkoa. Licenciado en Geografía e Historia, por la Universidad de Deusto y licenciado en Sociología y Ciencias Políticas, por la UNED. Además Especialista Universitario en Administración Pública y Experto Universitario en Derecho Urbanístico. Funcionario de la Diputación foral de Gipuzkoa Entre mis funciones se encuentra la ordenación y cohesión territorial, fomento y supervisión del planeamiento urbanístico, promoción del Territorio y gestión del suelo, gestión del patrimonio inmobiliario de la Diputación y la información territorial. Además, nos ocupamos especialmente de la regeneración de la Bahía de Pasaia.
Registration fees
| Face-to-face | Until 12-09-2022 |
| --- | --- |
| | 0 EUR |
| Live online | Until 12-09-2022 |
| --- | --- |
| | 0 EUR |
Venue
Miramar Palace
Pº de Miraconcha nº 48. Donostia / San Sebastián
Gipuzkoa
43.3148927,-1.9985911999999644
Miramar Palace
Pº de Miraconcha nº 48. Donostia / San Sebastián
Gipuzkoa
Sustainable development goals
Agenda 2030 is the new international development agenda approved in September 2015 by the United Nations. This agenda aims to be an instrument to favour sustainable human development all over the planet, and its main pillars are the eradication of poverty, a reduction in equality and vulnerability and fostering sustainability. It is a unique opportunity to transform the world up to 2030 and guarantee human rights for all.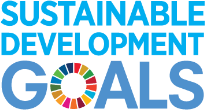 11 - Sustainable cities and communities
Make cities and other human settlements inclusive, safe, resilient and sustainable. Key issues: access to suitable housing and basic services that are secure and affordable, suitable and sustainable transport systems, inclusive urban planning, participative planning and management, protection of cultural and natural heritage, air-quality, green zones, and connections between urban, peri-urban and rural areas.
More information

Other courses that might be of your interest...