Society
Science and Technology
Architecture and Urbanism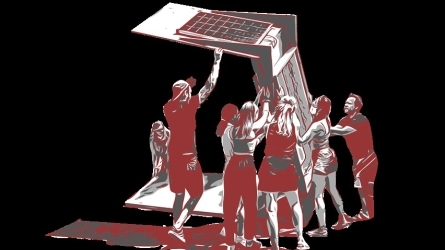 Society in the organization and transformation of its public spaces
08.Jul - 16. Jul, 2022
Cod. A04-22
Description
When we become aware of the importance of space in our daily lives and reflect on the power that space can have, a fundamental question arises: what is the power of space design and creation? And what is space production about?
In order to be able to think, discuss, research and learn about these questions, we will aim for an experimental structure by intervening in public space. For 10 days, participants in the summer school will have the opportunity to develop a temporary installation in collaboration with international artists and architects in the town of Zaldibia, in collaboration with social agents, associations and individuals.
The first main objective of this intervention is architecture and its creation, discussion, processes, research, etc. Although it is shared with society, the temporary "workshop" will become a space of open knowledge essential for a collective process of space creation, combining this with the academic, research and practical level.
As a Summer School and meeting place, it will bring together knowledge, experience in architecture, social and political sciences, economics, activism and art, as well as experimental architecture, different lifestyles and visions of the future called "utopias".
As the first joint project of the RICU network, which has been set up for collaboration between different European universities, the 2022 course will be the public space in the rural area of ​​the Basque Country.
Read more
Objectives
This event will be the first joint project of the RICU (Research Institute for Concrete Utopias) network, which will be formed for the collaboration between different European universities. The aim is to work together to create spaces for academia, researchers and society to reflect, design, build and use together.
Activity directed to
University student
Students not from university
Teachers
Professionals
All public
Methodology
The course will have three parts:
The first will be theoretical and will take place at the Miramar Palace in Donostia-San Sebastián, with a conference and round table format. This section will provide space for internationally renowned experiences and professionals to explain their theoretical foundations and experiences. It will take place on July 8 at the Miramar Palace in San Sebastian.
The second part will be the practical part. This will take place in the town of Zaldibia, living in there for a week, July 9-15. The workshop will be based on the construction of an urban element designed and implemented by international architecture students, professionals and the people from Zaldibia. Based on the reflections made during this academic year in Zaldibia, a building will be designed and implemented to meet some of the identified needs,
The third part will be an open meeting to reflect on what happened in Zaldibia and to identify future lines of work. The results of the workshop will be brought back to San Sebastián, in this case to Tabakalera, on July 16. Participating students, citizens and professionals will conduct an open assessment of what happened during the workshop time.
So this Summer Course is made up of three courses, the most interesting of which will be participating in three activities; the theoretical bases coming from the international, receiving the praxis that will be carried out in Zaldibia and the teachings of praxis. However, these three courses will also be available individually.
You can register in one session or in all of them.
Read more
Directors

Koldo Telleria Andueza
UPV/EHU
Koldo Telleria Andueza (Segura, 1972) has a degree in architecture from the University of the Basque Country's Higher Technical School of Architecture, as well as a Master's Degree in anthropology and environmental research from the Pablo de Olavide University of Seville. He is a lecturer at the University of the Basque Country's Architecture Department, teaching Town Planning I and II, Organisation of Open Spaces and Urban Furnishing. He is a founder and member of Hiria Kolektibo, aiming always to ensure that the importance of everyday life is taken into account in town planning, and designing, correcting and implementing different participatory processes for town planning procedures in different contexts of the Basque Country. He is currently developing and researching both town planning and public space transformation processes and approaches based on citizen engagement.

Xotil Natke Miguez
University of Innsbruck
Architect, Carpenter, Photographer, and Political Activist based between San Sebastian and Innsbruck. Working as a research associate at the Architecture Faculty of the Innsbruck University (Institute for Design-Studio2) since 2018 teaching design methodology and theory. The academic works draw on the search for new collaborative design methodologies, trying to merge social and political processes with new technologies to generate spatial interventions as research for a contemporary design process. In 2017 he submitted the master thesis "Habitat: Utopia" at Innsbruck University, awarded with the Dean Price. Being also a carpenter and active in several social movements and different European architecture and art collectives, his work extends from the research over the design to the production and construction. Latest Works: Exhibition "Potenziale 3" – Innsbruck – "Common Ground" - 2021 in collaboration with Walter Prenner, Verena Rauch, Eleni Palles Exhibition Vorarlbergmuseum – Bregenz – "Römer oder so" - 2020 in collaboration with Eric Sidoroff, Celia Di Pauli and Stefan Maier Publication – "Lebensraum Schwaz 2040" – 2020 – Softcover 620 p. in collaboration with Eric Sidoroff, Andreas Flora, Birgit Brauner and Christoph G.
Speakers

jacobo Cayetano Garcia Fouz
Zuloark Collective is a distributed open office for architecture and urbanism founded in 2001 in Madrid. After establishing Zuloark Berlin in 2010, the office proceeded expanding its headquarters to La Coruña, Berlin, Bologna, Athens and La Palma. Thanks to the diversity of its members, Zuloark develops a wide range of activities, including architectural design, tactical urbanism and participation, cultural heritage, international festivals, construction workshops and more. In 2007 Zuloark co-founded the cooperative Zoohaus, initiating the international practical research "Collective Intelligences". The collective has won several international awards, such as the Nica de Oro or the Arquia Proxima, and has been honoured at the Bienal Española de Arquitectura y Urbanismo XII, the Bienal Iberoamericana de Arquitectura y Urbanismo 2012. In 2014 the Collective received the UN Best Practice Award at the Dubai International Award by UN Habitat for its contribution to the Campo de la Cebada social project in 2014. Its work has been shown in different cultural institutions around the world, such as the MoMA in New York, the Akademie Der Künste in Berlin, the Lisbon Architecture Triennial and Matadero Madrid. Since its foundation, Zuloark

Jule Goikoetxea
Goikoetxea is currently professor of politics at the UPV and a member of the International Centre for Gender Studies at the University of Oxford. She was associate editor of the University of Cambridge Political Journal and is currently editor of the Lisipe Thought Book Collection, columnist and regular contributor to national and international media. Her latest research has been published by Routledge, Springer, Francis & Taylor and Tecnos. Her latest books are entitled Privatizing Democracy (Peter Lang Oxford, Icaria, Elkar, Red Star), Euskal Demokrazia Patriarkala (Elkar, 2020, Txalaparta, 2022) and Estallidos (Barcelona: Bellaterra, 2021). She is co-founder of the Critical Theory group BiBA.

Maider López Saénz
Maider López (San Sebastián, 1975) desarrolla su trabajo interviniendo en el espacio público y la arquitectura. Sus intervenciones requieren a menudo de la participación del espectador y desvelan reglas de comportamiento impuestas. Su obra ha sido expuesta nacional e internacionalmente, por ejemplo, en las bienales de Venecia, Estambul y Sharjah. Ha realizado proyectos en el espacio público como Ataskoa, Polder Cup o Playa, y ha participado en exposiciones como: Prospect 4. Contemporary Art Triennial. Nueva Orleans (2017); 1645 Tizas. Matadero Madrid (2016); Desplazamiento. Koldo Mitxelena y MARCO (2015), Play Time, 4a biennale d'art contemporain. Rennes. Francia. (2014); Mom, I am Barbarian? 13 Bienal de Estambul (2013); Mountain. Lower Austria Contemporany (2013), Polder Cup, Skor and Witte de With, Holanda (2010), Eclats, Centro Pompidou-Metz (2010), Sharjah Biennial 9, Emiratos Árabes (2009); Line of sight, Zendai Moma Museum, Shangai (2008).

Zaida Muxi Martinez
(Buenos Aires, 1964) es arquitecta y urbanista licenciada en la Facultad de Arquitectura, Diseño y Urbanismo (Universidad de Buenos Aires), doctora por la Escuela Técnica Superior de Arquitectura de Sevilla1 y profesora en la Escuela Técnica Superior de Arquitectura de Barcelona. Es codirectora junto a Josep Maria Montaner del Máster Laboratorio de la Vivienda del Siglo XXI de la Universidad Politécnica de Cataluña. Colabora en el suplemento Cultura/s de La Vanguardia. Es conocida por su experiencia en cuestiones de espacio y género.

Judith Prossliner
Judith is an architect, publisher, qualified educator and co-founder of the office "die Baupiloten" in Innsbruck. She is driven by her interest in participatory methods in architecture and focuses on projects which explore the interface between architecture and the public. Her work has been shown at international events and she has been awarded various prizes and scholarships. Judith is teaching at the Faculty of Architecture at the University of Innsbruck as well as at Bilding. architectural education for young people.

Eric Sidoroff
Studied architecture in Innsbruck, and at the A An in London. There he received his diploma in 1999 in the Design Studio of Ben van Berkel. He has been worked at the University of Innsbruck since 2000, where he holds a Venia in Interior- and Architectural Design at the Institute of Design_Studio2. He also worked as a lecturer in design and construction at the University in Liechtenstein and taught as a guest lecturer in London, Melbourne, Tbilisi and since 2013 also as a lecturer at the MCI in Innsbruck. In his research, he deals with spatial perception and spatial effects and the interrelationship between humans and the designed environment, focusing on public realms, culturally used architecture and learning environments. He wrote his dissertation on the topic of "Developing possibilities for operationally integrated museums ". His post-doctoral thesis, "A Narrative Undertaking, "focused on a narrative and performative understanding of scenography and spatial design. He is founding member PULS_ an internationally operating development and research group, exploring learning-cultural practices, design expertise and institutional processes to support the collective development of learning environments like schools.
Registration fees
| BLOCK A - July 8th - Palacio Miramar, Donostia / San Sebastián | Until 08-07-2022 |
| --- | --- |
| | 25,00 EUR |
| | 0 EUR |
| BLOCK B - from July 9th to 15th, Workshop Zaldibia | Until 08-07-2022 | Until 17-07-2022 |
| --- | --- | --- |
| | - | 50,00 EUR |
| | - | 0 EUR |
| BLOCK D - July 16th - Tabakalera | Until 08-07-2022 | Until 17-07-2022 |
| --- | --- | --- |
| | - | 0 EUR |
| BLOCK A - Liven online ZOOM | Until 08-07-2022 | Until 17-07-2022 |
| --- | --- | --- |
| | 25,00 EUR | - |
| | 0 EUR | - |
Venue
Miramar Palace
Pº de Miraconcha nº 48. Donostia / San Sebastián
Gipuzkoa
43.3148927,-1.9985911999999644
Miramar Palace
Pº de Miraconcha nº 48. Donostia / San Sebastián
Gipuzkoa
Sustainable development goals
Agenda 2030 is the new international development agenda approved in September 2015 by the United Nations. This agenda aims to be an instrument to favour sustainable human development all over the planet, and its main pillars are the eradication of poverty, a reduction in equality and vulnerability and fostering sustainability. It is a unique opportunity to transform the world up to 2030 and guarantee human rights for all.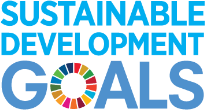 11 - Sustainable cities and communities
Make cities and other human settlements inclusive, safe, resilient and sustainable. Key issues: access to suitable housing and basic services that are secure and affordable, suitable and sustainable transport systems, inclusive urban planning, participative planning and management, protection of cultural and natural heritage, air-quality, green zones, and connections between urban, peri-urban and rural areas.
More information

Other courses that might be of your interest...