Society
Economy and Business
Food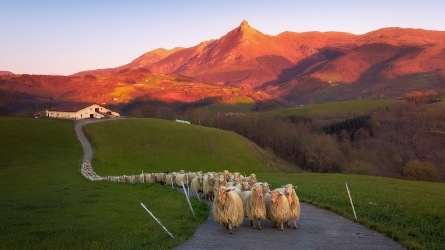 VII Congreso del Queso. Ordizia
07.Oct - 07. Oct, 2022
Cod. E17-22
Description
Aurtengo edizioak helburu berdina jarraitzen du izaten: artzaintzaren berri ematea jarduera horren inguruko interesa duten pertsona guztiei, jarduera garrantzitsua baita gure herrialdeko ekonomia eta gastronomia indartzeko, natura kontserbatzeko eta biodibertsitatea hobetzeko.
Zenbait artzainek gaztak egiterakoan lortzen duten produktua desberdina izaten da urte-sasoi batean edo bestean egin eta leku batean edo bestean egin. Udaberrian neguko larreetatik mendiko larreetara eramaten dute azienda eta mendiko larreetako belarrak baditu alde nabarmenak behealdeko larreetako belarrarekin alderatuta; horregatik, mendiko larreetan lortzen den esneak ere ezaugarri bereziak ditu eta gazta ere halakoxea da: berezia eta zapore bikainekoa. Kontsumitzaileek ere gero eta gehiago bereizten dituzte bailaretan egiten diren gaztengandik. Bailaretan gazta on bat egitea lortzeak baditu bere lanak, baina MENDIKO GAZTAK beste zailtasun bat izaten du: oso baliabide gutxi izaten da udako saroietan, lanik gehiena eskuz egiten da; gure mendilerroetako lehenengo artzainek gazta egiterakoan erabiltzen zituzten metodo zahar haiek datozkigu gogora. Hori bai, higienea eta garbitasuna zorrotz zaintzen dira beti, neguko gaztak egiterakoan egiten den bezala; jatorri izendapenek, gainera, araututa eta zainduta dituzte faktore horiek.
Read more
Objectives
Biltzarraren egituraren ardatza da Idiazabal Gaztari lotutako sektore osoa baliaraztea, jarduerak hartzen dituen alderdi guztien bi euskarri sozioekonomikoak kontuan hartuz.
Mendiko gaztari dagokionez, asmoa da topaketa bat antolatzea gazta horren inguruan diharduten eragile guztiak bil daitezen, altxor gastronomiko horri behar bezalako balioa emateko; asmoa da neguko gazta bikainen aldean duen berezitasuna nabarmentzea. Horrela, artzainei lagundu egiten zaie gure mendietan eta mendilerroetan egiten duten lana errentagarri egiten. Artzainek, izan ere, jarduera ekonomiko bat garatzeaz gain, beren artaldeekin gure mendietako eta mendilerroetako paisaiak modelatu egiten dituzte; pasaia horiek atsegin ditugu guztiok eta harro sentitzen gara gure herrialdeetan daudelako. Asmoa da, era berean, artzainek gure lurraldean eta beste lurraldeetan egiten duten lana ezagutzea eta aitortzea, mesede handia egiten baitute gero eta mehatxatuagoa dagoen biodibertsitatea zaintzeko.
Bailaretako gaztandegietan eginiko gaztei dagokienez, asmoa da aukera berriak irekitzea artzainen irudimenean; azken baten, ardura handiagoa izan dezatela, beren jardueraren errentagarritasuna hobetzeko.
Read more
Activity directed to
University student
Students not from university
Teachers
Professionals
All public
Directors

Manuel Iturrioz Pérez
Cofradía del queso Idiazabal de Ordizia
Speakers

Felix Ajuria Otsandiano

Gotzon Elizburu Beristain
Sortu

Jakoba Errekondo
Paisajista eta agronomoa. Bizi Baratzea proiektuko kidea eta baratzegintzari buruzko hainbat libururen egilea.

Javier González

José Luis Martín
Venue
Palacio Barrena
Plaza Nicolás Lekuona 1 - 20240 Ordizia
Gipuzkoa
Sustainable development goals
Agenda 2030 is the new international development agenda approved in September 2015 by the United Nations. This agenda aims to be an instrument to favour sustainable human development all over the planet, and its main pillars are the eradication of poverty, a reduction in equality and vulnerability and fostering sustainability. It is a unique opportunity to transform the world up to 2030 and guarantee human rights for all.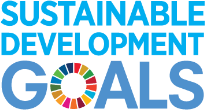 11 - Sustainable cities and communities
Make cities and other human settlements inclusive, safe, resilient and sustainable. Key issues: access to suitable housing and basic services that are secure and affordable, suitable and sustainable transport systems, inclusive urban planning, participative planning and management, protection of cultural and natural heritage, air-quality, green zones, and connections between urban, peri-urban and rural areas.
More information

Other courses that might be of your interest...