Linguistics and Literature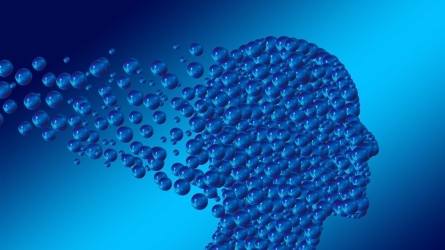 XVI International Symposium of Psycholinguistics
31.May - 02. Jun, 2023
Cod. L01-23
The ISP initially gathered Spanish psycholinguists but soon became an international and interdisciplinary forum for scientists of any discipline specializing in the study of language in all its modalities, scopes and dimensions and it represents an opportunity to share work, exchange knowledge and stimulate new ideas.
Description
The Bilingual Mind research group organises the XVI International Symposium of Psycholinguistics in the city of Vitoria-Gasteiz (Coordenades: 42.84998, -2.67268), from May 31st to June 2nd, 2023.
The ISP is an international meeting point for researchers of any discipline interested in any field related to research in psycholinguistics: stages of language comprehension and production (orthographic and phonological processing, word recognition, semantic representation and access, morphosyntactic processing, discourse processing…), brain and language, bilingualism, the interplay between language and other basic psychological processes (e.g., language-emotion interactions), developmental psycholinguistics (e.g., language acquisition and loss), language-related disorders and pathologies (e.g., aphasia), research methods on psycholinguistics, applied psycholinguistics… and a long etcetera.
The origins of this symposium go back to 1993, when a small group of psycholinguists organized the "I Simposio de Psicolingüística" in Tenerife. Since then, the symposium has been organized in different parts of Spain and Portugal every two years, the previous edition being organized by Nebrija University from Madrid but held virtually due to the pandemic situation.
Read more
Objectives
The main objective of the International Symposium on Psycholinguistics is to be a meeting point for linguists, psychologists, philosophers, speech therapists, and professionals from any discipline related to the investigation of language processing and representation.
The ISP represents an opportunity to share work, exchange knowledge and stimulate new ideas. 
Activity directed to
University student
Teachers
Professionals
Directors

Mikel Santesteban Insausti
Euskal Herriko Unibertsitatea - Universidad del País Vasco (UPV/EHU)
Senior Permanent Researcher at the University of the Basque Country (UPV/EHU) and member of the The Bilingual Mind research team since 2020. PhD in Cognitive Science and Language from the University of Barcelona (2006) with the thesis titled Lexical representation and selection in bilingual speech production (supervised by Albert Costa). Postdoctoral researcher at the University of Edinburgh (2007-2010). From 2010 until he got his current position he worked as a Juan de la Cierva and Ramón y Cajal researcher at the UPV/EHU. His field of work is psycholinguistics and his main research area focuses on bilingualism and the cognitive mechanisms which take part in the production and understanding of language, in both native and non-native speakers. Currently he studies the processing of intrasentential codeswitching as well as the effects of age in language processing, among other topics. He is a young corresponding member of Jakiunde, the Academy of Sciences, Arts and Letters, since November 2016. Since 2019, he is the director of the MA program in Theoretical and Experimental Linguistics (UPV/EHU).

Kepa Erdozia Uriarte
Euskal Herriko Unibertsitatea - Universidad del País Vasco (UPV/EHU)
I am a permanent researcher at the University of the Basque Country (UPV/EHU). I am also teaching in undergraduate and graduate programs. My research is focused on studying representation of both languages in the brain of bilinguals. In 2006 I obtained my PhD in Linguistics at the UPV/EHU. The dissertation was written in Basque and I tackled with principal aspects of the linguistic theory by means of techniques coming from neurocognitive science. Then, I was hired by the Cognitive Neuroimaging Unit (INSERM-U562). My contract was related to an European project whose final goal was to inquire the origins of language and communication. In 2008, I came back to the UPV/EHU with my second postdoc and I continued studying differences in word order linearization through bilingual populations by means o neuroimaging techniques. Currently, I study the processes involved in second language learning.
Speakers

Balthasar Bickel
Universität Zürich
I got my graduate training in the Cognitive Anthropology Group at the Max-Planck Institute for Psycholinguistics in Nijmegen and received my Ph.D. degree in 1997 from the University of Zürich. From 1995 through 1998 I taught part-time in Zürich and worked as a researcher at the University of Mainz. I then spent three years at the University of California, Berkeley, on a postdoctoral fellowship sponsored by the Swiss National Science Foundation. In 2001 I completed my Habilitation at Zürich and was awarded an extracurricular professorship (Förderungsprofessur) by the Swiss National Science Foundation. From 2002 until 2011, I was professor of linguistic typology and variation at the University of Leipzig (Institute of Linguistics), and in 2011 I took over the chair of general linguistics at the University of Zürich. Since 2020 I am director of the research center NCCR Evolving Language. My core research question is what's where why in language. I want to uncover the conditions that shape the spatio-temporal dynamics of language, and I seek to understand their nature in the light of human evolution.

Esti Blanco Elorrieta
Harvard University
The goal of my research is to develop a comprehensive account of how humans process language, which I try to achieve by covering the full spectrum of manners in which humans acquire and experience language. In my research, I combine insights from monolingual and multilingual individuals, who process language through speech or sign, to inform an inclusive and comprehensive neurobiology of language. To obtain an extensive profile of these experiences, I combine insights from linguistics, psychology and neuroscience with a range of approaches, including neuropsychology, neuroimaging, and behavioral methods. Further, I take the most naturalistic approach possible to inform a theory that can not only account for laboratory based experiments but rather aims to capture the multifaceted and socially influenced experience of what it means to communicate in the real world.

Marco Calabria
Universitat Oberta de Catalunya
I got my degree in Psychology in 2002 at the University of Padua (Italy). In 2003 I worked as a clinical neuropsychologist at the Cognitive Neuroscience Laboratory in Brescia collaborating on projects that investigated language deficits in patients with Frontotemporal dementia and the use of brain stimulation as a rehabilitation tool for patients with neurodegenerative diseases. From 2006 to 2009, I did my PhD in Psychobiology at the University of Padua focussing on the neurophysiological components of semantic and episodic memory in elderly. In 2009, I joined the Speech Production and Bilingualism (SPB) at the Center for Brain and Cognition (Pompeu Fabra University). Since then, my research interests focus on the study of word production, non-linguistic control processes in brain-damaged (post-stroke and neurodegenerative diseases) individuals with emphasis on bilinguals, and on bilingualism as a contributor to cognitive reserve in dementia. I was awarded the Spanish Government's 'Juan de la Cierva' (2010) and the 'Ramón y Cajal' (2014) fellowships. Since December 2019, I am an Associate Professor of the Master in Neuropsychology at the Faculty of Health Sciences (Universitat Oberta de Catalunya) and member of Cognitive NeuroLab.

Judit Gervain
Università degli Studi di Padova
Judit Gervain is a Full Professor at the Department of Developmental and Social Psychology. She is trained as a theoretical linguistic, obtained a PhD in 2002 in Cognitive Neuroscience under the mentorship of Jacques Mehler from SISSA, Trieste, Italy. She then worked as a post doctoral researcher at the University of British Columbia, Vancouver, Canada. In 2009, she took up a researcher position at the CNRS, in Paris, France, from which she moved to the University of Padua in 2020. Her research focuses early speech perception and language acquisition in typically developing monolingual, bilingual infants as well as in infants with hearing difficulties. She uses behavioral as well as brain imaging techniques to explore the perceptual, linguistic and cognitive development of these infants and their underlying neural correlates. She has done pioneering work in newborn speech perception using near-infrared spectroscopy (NIRS), revealing the impact of prenatal experience on early perceptual abilities, and has been one of the first to document the beginnings of the acquisition of grammar in newborns and preverbal infants.
Registration fees
| Registration | Until 19-04-2023 | Until 30-05-2023 |
| --- | --- | --- |
| | 160,00 EUR | 200,00 EUR |
| | 210,00 EUR | 250,00 EUR |
| | 40,00 EUR | 40,00 EUR |
Venue
42.8403205,-2.6707821999999624
Other courses that might be of your interest...