All news
Sustainable fashion and Climate Change
Since its beginnings in 1988, ASTORE has been able to combine, in its way of being and acting, the fundamentals of the rooted industrial tradition of the Basque Country with the ability to adapt to the changing needs of the market, remaining faithful to the values that have formed part of the spirit of the brand throughout all these years: quality and functionality, on the one hand, careful design and technicality on the other.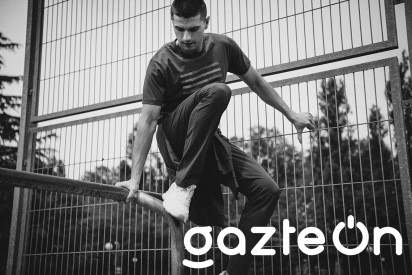 Astore, like Ternua, Lorpen, Loreak Mendian, and Ternua workwear, is part of the Ternua Group.

With headquarters in Arrasate and production subsidiaries and business offices in several countries in Europe and America, TERNUA Group is an international company dedicated to the design, development, and marketing of textiles, sports equipment, and fashion with a deep commitment to sustainability. TERNUA Group develops collections that combine functionality, sustainability, and design. The know-how acquired in the development and use of advanced fabrics and manufacturing methods allows us to offer consumers high-performance garments and equipment for the practice of different sports disciplines such as mountaineering, climbing, trail running, skiing, or Basque pelota. And also, for urban use and an active lifestyle.

TERNUA Group is driven by the purpose of helping to keep the cycle of life turning: protect, create, advance, return. 

It is committed to our origins, our environment, and our people. And a challenge: to innovate, create the future, and the ambition to be better. It aspires to be a leading voice in sustainable technological innovation.

TERNUA Group believes that being original, innovative, committed, and brave is not an option, it is an attitude in which the how matters more than the what. 
Each of their steps is aligned with a philosophy rooted in our origins, from which they design and manufacture garments and accessories that do not lose sight of their commitment to people and the planet. 

Sustainable and local fashion. Degree of awareness of society. 

TERNUA Group has been working for years to minimise the impact of the materials used by their local manufacture and it is clear to them that society is more aware, especially after what has happened with the pandemic we have had to live through. Climate change, the impacts of our decisions and the need to act more responsibly, the circular economy are terms that have taken hold and that concern people.

Embodying the term sustainability

Sustainability is at the heart of everything they do in TERNUA Group. Every step they take is aligned with a philosophy rooted in our origins, from designing and manufacturing garments and accessories that never lose sight of their commitment to people and the planet. For them, there is no contradiction between sustainability and doing good business. This is essential in the long term. They are constantly exploring possibilities to do things better. They have taken big steps and some very important ones, but nothing compared to what they still have to do.

Social tendency

In a world full of fast fashion, where the useful life of products is very short, where products that have not even been sold are destroyed after having used scarce natural resources, where in our opinion the value of things is lost, they are committed to making garments that become your travel companion that, due to their quality and functionality, do not need to be replaced so often. A change towards a more responsible consumption is necessary. More and more people are aware that the current excessive consumption makes no sense and is not sustainable, it uses finite resources and generates a lot of waste that cannot be managed.

Sustainable fashion in the coming years

In TERNUA Group they want to imagine a fashion that incorporates circularity criteria, this is at least what they are working on, which means to ensure that our products are recycled, recyclable or biodegradable. It is very important to look for solutions in materials, processes, and in the whole chain in general, which reduce the water and energy footprint and in turn reduce the carbon footprint. In short, eco-innovation, eco-design, and circular economy. Its future initiatives will go in this direction.

Importance of sustainable production

Things cannot be done the way they have been done. Extracting a natural resource to manufacture a raw material to make a product that at the end of its life cycle goes to waste no longer makes sense and is no longer sustainable. We have to design products taking into account what is going to happen to them at the end of their life cycle. To this end, it is very important to create garments made of mono-materials to facilitate their recycling, that are durable over time and encourage their repair while they last. It is necessary to keep this raw material in the circuit for as long as possible, preventing it from becoming waste and ending up in a landfill.