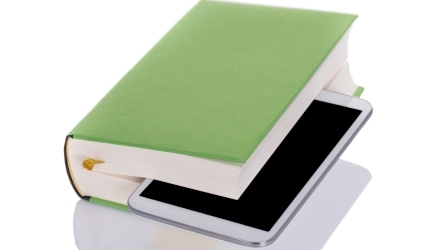 eDIGCOMP Konpetentzia Digitala Irakasleentzat eta Ikasleentzat
07.Feb - 13. Mar, 2017
Cod. @2-17
Description
Eusko Jaurlaritzako Hezkuntza, Hizkuntza Politika  eta Kultura Saileko Baliozkotzea (16668170032 Kodea).
Program
07-02-2017 / 13-02-2017
Konpetentzia Digitalaren MARKO ezberdinak ezagutu: Open Education, Europear DIGCOMP Markoa, eta Heziberri 2020ren eredu pedagogikoa.
14-02-2017 / 20-02-2017
IRAKASLEEN tresnak IKASTEKO eta IRAKASTEKO: Nork bere PLEa, Erakundeen OLEa eta Ikastetxetan erabiltzen diren Ingurune Birtualak
21-02-2017 / 06-03-2017
Ikasleen eta Irakasleen Konpetentzia Digitala PRAKTIKAN
07-03-2017 / 13-03-2017
Irakasleen eta Ikastetxeen PRAKTIKA ONAK
Directors
Maixua XX. gizaldia eta Ikusentzunezko Komunikalaria XXI.ean. IKT aholkularia Bilboko Berritzegune Nagusian. Konpetentzia Digitala garatzeko ahaleginak eginez, irakasleon formakuntza beharrezkoa dela konturatu naiz; azken finean ikasleen #KDigitala bermatzeko klaseetan eta ikastetxeetan ere landu beharko dutelako. Horretarako ikusi eta ikasi egiten dut, eta ikusentzunezkoak ekoiztu, ikasitakoa aprtekatzeko, Euskaraz http://zortzigarrenlurraldea.eus/ blogean batipat; gaztelaniaz http://conocity.eu/ blogean ere.
Estudios de Magisterio y Pedagogía (EHU-UPV, UNED). Empecé a trabajar en 1984 como maestro en escuelas de Alacant (País Valencià). A partir de 1995 trabajé en Orokieta Herri Eskola de Zarautz y fuí director entre 1999 y 2008. A partir de entonces soy colaborador en el Berritzegune Nagusia coordinando diversos proyectos TIC: Eskola 2.0, Sare_Hezkuntza Gela y proyectos colaborativos entre escuelas . Participé en el equipo que desarrolló el currículo Heziberri y fuí co-autor del "Archivo de procedimientos y actitudes para la adquisición de las competencias básicas transversales" (2016). Colaboro con el Grupo de Competencia Digital inter-autonómico del INTEF, participando en el desarrollo del Marco de Competencias Digitales Docente MCCD (2017).
Speakers
Hezkuntza Bereziko Magisteritzan diplomatua (2004), IKTak formazioan aplikatuta masterduna (2006), Komunikazio eta Hezkuntza Sarean masterduna (2012), eta Komunikazioan eta Hezkuntzan doktorea (2017): Konpetentzia Digitala, Norbere Ikas-Alorra (NIA) eta Erakundearen Ikas-Alorra (EIA) dira bere ikerlerroak. Hainbat zereginetan ibili izan da: irakasle, aholkulari, editore, ikasmaterial-egile... baina teknologia digitalaren ikuspegi pedagogikoa da bere interesgunea, eta zeregin guztietan ardatz horri eusten saiatzen da. Gaur egun, Mondragon Unibertsitateko HUHEZI Fakultateko irakaslea eta ikerlaria da, KoLaborategiko kidea. Gainera, UEUk eta EHUk eskaintzen duten HEZikt graduondokoan irakaslea, koordinatzailea eta Batzorde Akademikoko kidea da.
Registration fees
| Registration | Until 09-02-2017 |
| --- | --- |
| | 80,00 EUR |
Other courses that might be of your interest...