Education
Linguistics and Literature
Summer Course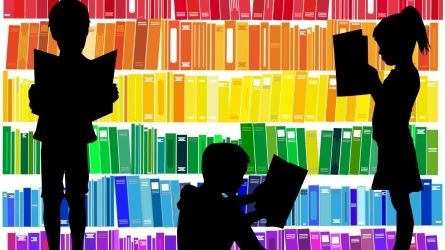 Mundua eraldatzeko irakurri
03.Jul - 04. Jul, 2023
Cod. H08-23
Haur eta Gazte Literatura eta Garapen Iraunkorra
Description
Garapen Iraunkorrak bermatu nahi du gizaki guztiek beren potentziala gara dezatela, duintasunez eta berdintasunez, ingurumen osasungarrian eta ongizatea sustatuz. Horretarako, Nazio Batuen Erakundeak Garapen Iraunkorrerako 2030 Agendan 17 helburu jaso zituen (NBE, 2015). Helburu horiek defendatzen dute, besteak beste, kalitatezko hezkuntza inklusiboa bultzatzea (4.helburua), genero-berdintasuna lortzea eta emakume nahiz neskato guztiak ahalduntzea (5. helburua), ingurugiroaren babesa (6., 7., 11., 12., 13., 14., 15. helburuak), desberdintasunak murriztea (10. helburua) edo gizarte baketsuak eta inklusiboak sustatzea (16. helburua). Garapen Iraunkorrerako Helburuak lortzeko itunak beharrezkoak dira (17. helburua), garapen jasangarria oztopatzen duten errealitate askori instituzio zein nazio ezberdinen lankidetzari esker baino ezingo zaie eta irtenbidea eman.
Bestalde, hizkuntza literarioa testutik kanpo dagoen errealitatea ulertzeko baliagarria da, zein da, beraz, testuaren eta haren ekoizpenaren testuinguruaren arteko harremana? Literaturak, ikuspuntu estetiko eta ideologikotik, elkarrizketa sozialak betikotzen eta zalantzan jartzen ditu, horregatik, berebizikoa da haurren eta gazteen kontzientzia kritikoaren garapenean. Hori dela eta, azkenaldian balore sozialak (ekologia, genero-berdintasuna, kultur aniztasuna, etab.) sustatzen dituzten obra literarioen argitalpenek gora egin dute eta, haiekin batera, testu literarioen balio didaktikoaren erabilera.
Uda Ikastaro honetan, literaturaz eta baloreez hitz egingo dugu eta baita haien garrantzia hezkuntza literarioan ere, hau da, balore sozialak eta balore literarioak erdigunean jarriko ditugu Haur eta Gazte Literatura (HGL) eta Garapen Iraunkorreko Helburuak (GIH) uztartuz. Jarrerak eta ohiturak aldatzeko bide onenetako bat da hezkuntza, haurtzaroa baita haurrak sentsibilizatzeko eta kontzientziatzeko adin tarterik egokiena. Aipatu diren helburuetarako, tresna lagungarria izan daiteke Haur eta Gazte Literatura, eta ikastaro honek Haur eta Lehen Hezkuntzan Garapen Iraunkorreko Helburuak (GIH) literatura bitarteko dela sustatzea du helburu. Xede horiek lortzeko Haur eta Gazte Literaturaz baliatuko gara, izan ere, sozializazioaren teoriaren arabera, literatura oso euskarri garrantzitsua da haurtzaro eta gaztaroan baloreen transmisioa burutzeko. Ikastaro honetan GIHak Haur eta Gazte Literaturaren bitartez lantzeko zenbait ideia eta proposamen plazaratuko dira. HH eta LHko irakasleentzako edota literatur bitartekarientzako aproposa izan daiteke, haiek baitira haur eta gazteei liburuak eskura jartzen dizkietenak.
Garapen Iraunkorrarekin erlazionatutako zenbait gertaera gogoangarri azpimarratu nahi ditugu. Batetik 2022ko urrian NBEk Bilbon Tokiko Koalizioaren Idazkaritza ireki duela aipatu nahiko genuke, 2030 Agendan jasotzen diren helburuen tokiko aplikazioa laguntzeko eta bizkortzeko. "Tokiko ekintza, globala izateko" lelopean Idazkaritzak aukera emango du ideiak elkarrekin jorratzeko eta mundu osoko konponbideak trukatzeko. Bestetik azpimarratu nahi dugu Eusko Jaurlaritzak 2022ko azaroan 130/2022 DEKRETUAren bitartez, Euskal Autonomia Erkidegoan jasangarritasunerako ingurumen-hezkuntza sustatzeko aurrerapauso handia egin duela. Ildo horri jarraituz ikastaro hau proposatzen dugu, hezkuntza esperientzia ezberdinak trukatuz eta literatur testu ezberdinen lanketak jorratuz, literatur hezkuntza eta garapen iraunkorra sustatzeko.
Read more
Objectives
Garapen Iraunkorreko Helburuak berrikustea eta horiek sustatzeko bideen inguruan hausnartzea.
Haur eta Gazte Literaturaren eta Garapen Iraunkorreko Helburuen arteko harremana eta honen potentzial didaktikoa argitara eman.
Haur eta Gazte Literaturaren bidez Garapen Iraunkorreko Helburuak lantzeko zenbait proposamen aurkeztea (corpusa eta proposamen didaktikoak).
Bitartekariei tresna eta irizpideak ematea Garapen Iraunkorreko Helburuak lantzeko literatur lan egokiak hautatzeko eta baliatzeko.
Read more
Activity directed to
All public
University student
Students not from university
Teachers
Professionals
Program
03-07-2023
08:45 - 09:00
Presentation by the Director of the activity
Maite Aperribay Bermejo

| Euskal Herriko Unibertsitatea UPV/EHU - Irakasle Atxikia
09:00 - 10:00
"La guerra interminable. Literatura Infantil y Juvenil y Educación para la paz"
Maria del Carmen Encinas Reguero

| Euskal Herriko Unibertsitatea UPV/EHU - Profesora Titular
10:00 - 11:00
"Objetivos de Desarrollo Sostenible y Estudios Culturales"
Iratxe Esparza Martin

| Euskal Herriko Unibertsitatea UPV/EHU - Irakasle Atxikia
11:30 - 12:30
"Creación escénica y feminismos"
Itziar Pascual Pascual

| RESAD/ Instifem - Profesora titular de Dramaturgia
12:30 - 13:30
"Literatur lanak baliatzea hizkuntza eta kultur aniztasunera bidean"
Miren Ibarluzea Santisteban

| Euskal Herriko Unibertsitatea UPV/EHU - Irakasle Agregatua
13:30 - 14:30
"Iraganeko gertaera gatazkatsuekiko hurbilpen goiztiarra literaturaren bidez"
Amaia Elizalde Estenaga

| Euskal Herriko Unibertsitatea UPV/EHU - Irakasle Atxikia
04-07-2023
09:00 - 10:00
"Haur eta Gazte Literatura eta hezkuntza ekosoziala"
Maite Aperribay Bermejo

| Euskal Herriko Unibertsitatea UPV/EHU - Irakasle Atxikia
10:00 - 11:00
"Octavia E. Butler: esperanza y creación en el mundo distópico de "La parábola del sembrador""
María José Claros Morales

| IES San Mateo - Profesora de lengua y literatura inglesa
11:30 - 12:30
"Imaginarios del agua y patrimonio literario y etnográfico: recursos para promover la justicia ambiental desde la escuela"
Eloy Martos Nuñez

| Universidad de Extremadura - Catedrático de Universidad
12:30 - 14:30
"Album ilustratua eta GIHak: irudia eta euskarria sorkuntza abiapuntu gisa"
Miriam Peña Zabala

| Euskal Herriko Unibertsitatea UPV/EHU - Irakasle Atxikia

Regina Guerra Guezuraga

| Euskal Herriko Unibertsitatea UPV/EHU - Irakasle Atxikia
Directors

Maite Aperribay Bermejo
University of the Basque Country UPV/EHU
Ph.D. in Comparative Literature and Literary Studies, she works at the University of the Basque Country UPV/EHU since 2008. After almost ten years working at the Department of English and German Philology and Translation and Interpretation, she currently works at the Department of Language and Literature Didactics. Her research deals with Literary Studies, in the fields of cultural studies, gender, environmental justice and mainly, ecocriticism and ecofeminism. She is part of the REWEST (Research in Western American Literature and Culture) research group since 2013. REWEST is financed by the Spanish Ministry of Economy, Innovation and Universities (FFI2014-52738-P) and by the Basque Government (IT1565-22). Her ORCID is 0000-0002-1188-1670.
Speakers

María José Claros Morales
Licenciada con grado en Filología Moderna (1990-1995) y con estudios de doctorado centrados en la poesía norirlandesa. Ha participado en distintos programas de innovación educativa de la Comunidad de Madrid como el bilingüismo en el IES Ramiro de Maeztu, donde durante el mismo período (2010-2014) también impartió el Bachillerato Internacional (BI). Desde hace siete años enseña inglés en el IES San Mateo en el Bachillerato de Excelencia, programa dirigido a alumnos con altas calificaciones para que logren el mayor rendimiento académico posible y la mejor preparación durante esta etapa educativa. En el departamento de inglés de este instituto, la literatura juega un papel primordial. Los textos que se trabajan con los alumnos en clase, siempre originales y no adaptados, hacen de la literatura una herramienta vehicular para el aprendizaje de un segundo idioma. A su vez, el contacto con los adolescentes en el aula le ha permitido entender la postura que las nuevas generaciones muestran ante aspectos globales como la sostenibilidad.

Amaia Elizalde Estenaga
MHLI. UPV/EHU
(Donostia, 1988). Hispaniar Filologian (2011) eta Euskal Filologian (2012) lizentziatu zen Euskal Herriko Unibertsitatean (EHU/UPV) eta mugikortasun programen bitartez egonaldiak egin ditu Mexikoko UNAMen eta Pau-eko UPPAn. Bordeaux-Montaigne (UBM) unibertsitatean Master Recherche Études Basques gauzatu zuen (2013) eta egun doktoregaia da literaturaren alorrean. Ikerketa-proiektua kotutoretzan gauzatzen ari da EHU/UPV eta UMBrekin. Euskal literaturaren 50-60ko hamarkadetako berpizte eta berritze kulturalaren testuinguruan, Jon Mirande XX. mendeko euskal idazle madarikatu paristarra eta bere Haur besoetakoa (1970) eleberriaren analisia nahiz harrera ditu aztergai. Horretarako, 2014an EHUren "Tesiak Euskaraz egiteko Doktorego aurreko Ikertzaileak prestatzeko kontratazioa" jaso zuen.

Maria del Carmen Encinas Reguero
Doctora en Filosofía Clásica (Griego) por la Universidad del País Vasco (UPV/EHU) con una tesis sobre la influencia de la retórica en las tragedias tempranas de Sófocles, que obtuvo el premio extraordinario. Ha sido investigadora postdoctoral durante dos años en la Universidad Ludwig-Maximilian de Munich (Alemania) y en la actualidad es profesora en el Departamento de Didáctica de la lengua y la literatura, donde imparte asignaturas relacionadas con la didáctica de la lengua (especialmente a alumnado inmigrante) y con la Literatura Infantil y Juvenil. Sus áreas de investigación son, sobre todo, la retórica griega, el teatro griego y la recepción de la literatura griega en la literatura infantil y juvenil. En estos campos ha publicado más de cuarenta artículos y capítulos de libros.

Iratxe Esparza Martin
UPV/EHU, Hizkuntzaren eta Literaturaren Didaktika
Iratxe Esparza Martin (Santurtzi, 1972) es Licenciada en Filología Vasca y Doctora en Literatura Comparada y Estudios Literarios por la Universidad del País Vasco. Tras una estancia en la Universidad de La Plata, presenta su tesis doctoral sobre la transformación de la identidad analizando las diferentes manifestaciones del sujeto postmoderno de la narrativa vasca del siglo XXI. Además de publicar numerosos artículos y capítulos de libro sobre la literatura vasca contemporánea desde el punto de vista de la sociología de la literatura y de la crítica literaria feminista, complementa la trayectoria investigadora con su participación en diversos cursos y congresos. Actualmente es profesora en el Departamento de Didáctica de la Literatura y la Lengua de la Facultad de Educación de Bilbao (UPV/EHU).

Regina Guerra Guezuraga
Doctora por la UPV/EHU en Filosofía y Ciencias de la Educación, dentro del programa Psicodidáctica: Psicología de la Educación y Didacticas Específicas. Título de la tesis: The ARTikertuz experience: ¿Qué conocimiento generamos a partir de la relación universidad-¬escuela desde la educación artística? Presentación de la tesis: en Donostia/San Sebastián el 22 de septiembre del 2017 Máster: en Cultura Visual y Educación (2011); Formación de Profesorado en Educación Secundaria Obligatoria (2013) Licenciada en Bellas Artes (2010). Miembro del equipo de investigación de la Universidad del País Vasco y consolidado por el Gobierno Vasco ELKARRIKERTUZ IT887-16 Miembro colaborador del proyecto de investigación de la UPV/EHU ARTikertuz: EHU15/24 repensar la expresión artística desde la relación universidad-escuela para la transformación de la práctica docente: un enfoque narrativo. noviembre 2015-noviembre 2017 (duración, 24 meses). Miembro investigador del proyecto de investigación de la UPV/EHU junto con la Universidad de Barcelona (UB) APRENDO: Cómo aprenden los docentes: implicaciones educativas y retos para afrontar el cambio social. Financiado por el Ministerio de Economía y Competitividad.

Miren Ibarluzea Santisteban
UPV/EHU, irakaslea
After a while working in the field of translation, publishing and edition of school texts, she obtained her international PhD in 2017 in the Department of Basque Linguistics and Basque Studies in the UPV/EHU (the PhD received the 2018/19 special doctoral prize and the 2018 Koldo Mitxelena VI Prize). She obtained the European Master in Multilingual Education organized by UPV/EHU and the University of Groningen (2020). Her research focuses on Basque translation studies and language teaching: history, critics and sociology of translation, representations and habits of translation, multilingualism, integrated and integral language curriculum. She was employed as a Basque Language and Culture Lecturer in France (Université Michel de Montaigne-Bordeaux 3 & Université Sorbonne Nouvelle - Paris 3; 2011-2015). Since 2016-2017 she teaches in the Department of Language and Literature didactics in the faculty of Education of Bilbao and she is member of MHLI research-group (MHLI: www.mhli.net).

Eloy Martos Nuñez
Catedrático de Universidad en el área de Didáctica de la Lengua y la Literatura, en la Universidad de Extremadura. Coordinador General de la Red Internacional de Universidades Lectoras (www.universidadeslectoras.org), red temática que agrupa más de 45 Universidades de 12 países. Doctor en Filología Hispánica, es autor de numerosas publicaciones (artículos, monografías y manuales) sobre lectura y nuevas tecnologías; didáctica de la lengua y la literatura, mitología y folclore. Ha impartido conferencias invitadas, ponencias y cursos de didáctica de la lengua y la literatura y de literatura infantil en Inglaterra, Italia, Suecia, Francia, Rusia, México y Brasil, y participado en proyectos nacionales e internacionales, como el Proyecto L´Aqua. Coordina la línea de investigación sobre Intangibles y Cultura del Agua, que incluye patrimonio inmaterial, leyendística, LIJ, etc.

Itziar Pascual Pascual
Itziar Pascual es dramaturga, pedagoga, investigadora y periodista. Doctora en Ciencias de la Información, por la Universidad Complutense de Madrid y titulada en Dramaturgia por la Real Escuela Superior de Arte Dramático de Madrid (RESAD), ejerce como profesora de Dramaturgia en la RESAD desde 1999. Miembro del consejo de redacción de las revistas Primer Acto y Acotaciones, es autora de más de una treintena de obras publicadas, traducidas y estrenadas, dirigidas a público familiar. Es Premio Nacional de Artes Escénicas para la Infancia 2019 del Ministerio de Cultura, siendo la única dramaturga que ha logrado dicha distinción. Como investigadora ha obtenido el Premio Victoria Kent de la Universidad de Málaga por ¿Un escenario de mujeres invisibles? y la beca de investigación Miguel Fernández de la UNED por su trabajo "Versos con faldas. Poetas españolas para la infancia y la juventud (2000-2015)".

Miriam Peña Zabala
ehu/upv
Licenciada en Bellas Artes, y Doctora en Psicodidáctica y Didácticas Específicas UPV/EHU, bajo el título "El devenir del Acontecimiento Poroso: Vivencia del Espacio Social a través de Prácticas estéticas Contemporáneas". Indaga en torno a estrategias vinculadas al Arte Contemporáneo que propicien el desarrollo de la sensibilidad estética en la formación inicial de profesorado. En este contexto, pone especial interés en el espacio que habitamos en la cotidianidad y como este nos conforma. Desde 2013 es profesora en la Facultad de Educación de Bilbao UPV/EHU. Su actividad docente se centra en el área de la Didáctica de la Plástica en los Grados de Educación Primaria e Infantil. Es miembro del Minor de Innovación Educativa de Educación Infantil donde imparte la asignatura "Aportaciones de las Artes a la Innovación Educativa". Su ejercicio profesional destaca por su participación en actividades que medien entre universidad-sociedad, por lo que dedica gran parte de su tiempo a la transferencia de conocimiento mediante formación, talleres, (…) en relación con diferentes agentes sociales.
Registration fees
| Face-to-face | Until 31-05-2023 | Until 03-07-2023 |
| --- | --- | --- |
| | 25,00 EUR | 59,00 EUR |
| | - | 84,00 EUR |
| | - | 71,00 EUR |
| | - | 59,00 EUR |
| | - | 71,00 EUR |
| | - | 71,00 EUR |
| | - | 71,00 EUR |
| | - | 71,00 EUR |
| Live online | Until 31-05-2023 | Until 03-07-2023 |
| --- | --- | --- |
| | 25,00 EUR | 59,00 EUR |
| | - | 84,00 EUR |
| | - | 71,00 EUR |
| | - | 59,00 EUR |
| | - | 71,00 EUR |
| | - | 71,00 EUR |
| | - | 71,00 EUR |
| | - | 71,00 EUR |
Venue
Bizkaia Aretoa-UPV/EHU
Avenida Abandoibarra, 3. 48009- Bilbao
Bizkaia
43.268446,-2.9377948999999717
Bizkaia Aretoa-UPV/EHU
Avenida Abandoibarra, 3. 48009- Bilbao
Bizkaia
Sustainable development goals
Agenda 2030 is the new international development agenda approved in September 2015 by the United Nations. This agenda aims to be an instrument to favour sustainable human development all over the planet, and its main pillars are the eradication of poverty, a reduction in equality and vulnerability and fostering sustainability. It is a unique opportunity to transform the world up to 2030 and guarantee human rights for all.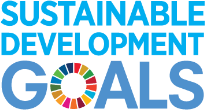 4 - Quality education
Guarantee quality education that is inclusive and equitable and foster opportunities for lifelong learning for everyone. Key issues: free-of-charge, equitable and quality education, access to higher education and training on an equal basis, education for sustainable development, suitable education centres for persons with disabilities, and safe, non-violent and efficient learning environments.
More information
5 - Gender equality
Achieve gender equality and empower all women and young girls. Key issues: the end of all forms of discrimination and violence, recognition of unpaid care and domestic work, shared responsibility, equal opportunities, full and effective participation in reproductive rights, equal rights vis-à-vis economic resources, access to land and other assets and ownership.
More information

6 - Clean water and sanitation
Guaranteeing the availability and sustainable management of water and sanitation for everyone. Key issues: universal and fair access at an affordable price, access to sanitation and hygiene services, water quality, efficient use of water resources, end-to-end management, protection of water ecosystems, reduction of pollution, elimination of waste discharges, wastewater treatment.
More information

10 - Reduced inequalities
Reduce inequality in countries and between them. Key issues: promotion of the social, economic and political inclusion of all people, equal opportunities, fiscal, wage and social protection policies to favour equality, migration and the policies that affect it, official assistance for the development, regulation and supervision of world institutions and markets.
More information

13 - Climate action
Adopt urgent measures to combat climate change and its effects. Key issues: mitigation, resilience and capacity for adaptation, planning, national strategies and plans, education and raising awareness, reduction of effects and early warning systems, compliance with the Framework Convention of the United Nations on Climate Change.
More information

16 - Peace, justice and strong institutions
Foster peaceful and inclusive societies for sustainable development, facilitate access to justice for everyone and construct efficient and inclusive institutions that are accountable at all levels. Key issues: a reduction in violence, mistreatment and exploitation, the rule of law, equal access to justice, a reduction in corruption and bribery, efficient and transparent institutions, participation, access to information, protection of fundamental freedoms.
More information

Other courses that might be of your interest...