Society
Economy and Business
Sustainability
DSF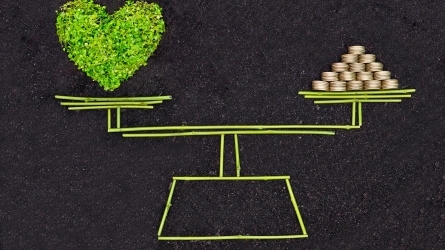 X Congreso anual Geaccounting. Contabilidad social para la sostenibilidad
24.Nov - 25. Nov, 2022
Cod. G30-22
Description
Este curso, que celebra este año su décima edición, bajo una misma temática, tiene por finalidad fomentar el debate y la reflexión interdisciplinar sobre la función social de las organizaciones. Está dirigido a un público amplio, que comparte inquietudes en la consolidación de un nuevo tipo de organizaciones que desde una perspectiva humanista contribuyan a generar un beneficio social. Este año se centrará en la contabilidad social y su función como elemento precursor de la sostenibilidad en las organizaciones.
El curso aborda un tema de vital importancia en la actualidad para la sociedad en su conjunto, la sostenibilidad. La colaboración de los gobiernos, el sector privado, la sociedad civil y la ciudadanía es necesaria para asegurar que dejaremos un mejor planeta a las generaciones futuras.
En el presente curso nos centraremos en la contribución que realiza la contabilidad social a la sostenibilidad en las organizaciones y se abordarán diferentes experiencias innovadoras en su aplicación.
La perspectiva tradicional de medición de rendimiento de la organización se centra únicamente en el valor generado por la misma para los accionistas, por lo que los indicadores fundamentales son de carácter financiero. Desde una nueva perspectiva, la sostenibilidad, podemos considerar un concepto ampliado de valor, que incluye el valor distribuido a todos los stakeholders, y no sólo a los accionistas; e incorpora también, de forma integrada y sistemática, los efectos no directamente económicos que la organización genera a los diversos grupos de interés con ella relacionados. Dicho valor ampliado, al que denominaríamos valor social, por reflejar el valor real que una determinada entidad genera hacía el conjunto de la sociedad ayudará a la consecución de la sostenibilidad en las organizaciones.
Cinco ejes temáticos principales y transversales buscan abordar de forma integrada y amplia los temas principales que ocupan la práctica y la teoría de la contabilidad social y su contribución a la sostenibilidad:
Nuevos modelos de empresa
Generación de Valor Social y los ODS
Aplicación sectorial de la Contabilidad Social
Valor social y la compra pública
Contabilizar el valor emocional
Los ejes se desplegarán a través de diferentes sesiones pensadas para públicos y niveles de profundización diversos. De esta manera se pretende ofrecer un curso accesible y que dé respuesta a los diferentes intereses, inquietudes y conocimientos del alumnado. Las diferentes sesiones posibilitarán avanzar en contenidos específicos propios de cada uno de los agentes implicados y posibilitarán compartir experiencias inspiradoras de interés general.
El curso se constituye como un evento clave para el fortalecimiento de las redes ya existentes en torno a los agentes afectados y que afectan a la generación y cuantificación del valor social, dada la heterogeneidad del alumnado participante. Este curso nace con el objetivo de convertirse en un encuentro de referencia que reúna a todas aquellas personas que comparten un interés real en la generación de valor social por parte de las organizaciones y en su cuantificación: empresarios, profesionales, directivos, consultores, académicos, investigadores, estudiantes y público en general.
Read more
Objectives
Fomentar el debate y la reflexión interdisciplinar en relación al papel social de las organizaciones,  la sostenibilidad y la contabilidad social.
Realizar una transferencia de conocimiento desde las organizaciones más avanzadas en prácticas de contabilidad social a la pequeña y mediana empresa del País Vasco.
Generar network entre empresas y entidades preocupadas por la sostenibilidad y la contabilidad social.
Replantear el paradigma económico actual y contribuir al desarrollo de una contabilidad centrada en la función social de la empresa.
Read more
Activity directed to
University student
Teachers
Professionals
Directors

Maite Ruiz Roqueñi
UPV/EHU, Profesora
Doctora en Ciencias Económicas y Empresariales, es profesora Titular de la Universidad del País Vasco en el área de conocimiento: Comercialización e Investigación de Mercados. Imparte clases de Dirección Comercial y Comunicación Comercial tanto en cursos de grado como de postgrado. Codirectora del Master en Marketing y Dirección Comercial de la Universidad del País Vasco. Su actividad investigadora, se desarrolla en el grupo de investigación ECRI (Ethics in Finance & Social Value), en temas vinculados a la sostenibilidad y el valor social en el marco de la Stakeholder Theory. Es autora de numerosas publicaciones tanto a nivel nacional como internacional. Esta actividad se compagina con trabajos de asesoramiento a empresas e instituciones. Presidenta Asociación Aurkilan.

José Luis Retolaza Avalos
Universidad de Deusto
Profesor de Economía de la Deusto Business School, especializado en Contabilidad Social. Doctor en Economía, Licenciado Filosofía, y en Psicología Clínica e Industrial. Master (DEA) en Finanzas y Experto en Métodos Avanzados de Estadística Aplicada. Participa en los Grupos de Investigación HUME (Universidad de Deusto), ECRI (UPV/EHU) y MGCF (Sorbona-París 1). Presidente de Eben (European Business Ethics Network) España, Director Científico de GEAccounting (Global Economic Accounting), Vicepresidente de Aurkilan, y miembro del Comité Científico y Editorial de CIRIEC. Cuenta con más de 50 publicaciones indexadas, y ha participado en múltiples Congresos, Seminarios, Workshops y Conferencias. Con anterioridad a la etapa universitaria ha sido director de varias empresas de consultoría (TECA, OPE, Bultz-Lan), Director de Formación y Empleo de Cáritas y Presidente de REAS Euskalherria.
Speakers

Ricardo Aguado Muñoz
Universidad de Deusto

Beloke Alea Arrate
Lantegi Batuak

Gonzalo Alzueta Samper
Creatalent

Javier Andueza Unanua
Mutua Navarra


Miren Arretxe

Álvaro Arrizabalaga

Guillermo Arrizabalaga

Silvia Ayuso Siart
ESCI-UPF

Anabella Barroso Arahuetes

Ramón Bernal Uribarrena
Fundación Lantegi Batuak
Director Administrativo Financiero de Fundación Lantegi Batuak y desde 2015 Presidente de FUNKO (Fundazioen Euskal Konfederazioa). Licenciado en CC Económicas por la UPV y MBA por el Instituto de Empresa.

María José Calvo

Alfonso Echanove Franco
LKS Next

Javier Fernández Valdivielso

Francisca Gómez Gutiérrez
Amica

Juan Antonio González

Santiago González Prado
FUNDCION CIDADE DA CULTURA DE GALICIA

Beatriz Vanesa Guzmán Pérez
Cátedra Cajasiete de Economía Social y Cooperativa

José Ignacio Larretxi Burgos
GEAccounting

Ángel Meseguer Martínez
ENSITMA - UCLM

Jose Joaquin Moral Santamaria
Diócesis de Bilbao

Pablo Moratalla

Pablo Nuñez Garcia

Pedro José Ponce Lozano
ASISA

Ángel Rodríguez González
Algalia S.Coop. Galega

M. Isabel Rueda Cuerva
Asociación NOESSO

Jon Ruigomez Matxin
Museo Marítimo Bilbao

Pilar Tirado Valencia
Universidad Loyola Andalucía

Yuliana Vargas Torres
KONFEKOOP
Leire San Jose Ruiz de Agirre
UPV/EHU
Leire San-Jose is Full Professor at University of the Basque Country (UPV/EHU) in Bilbao (Spain), and she is also Visiting Research Fellow at Huddersfield Business School (United Kingdom). She is leader of ECRI Ethics in Finance & Social Value Research group. She was previously a Visiting Scholar at Loyola University Chicago under the supervision of Professor John Boatright and at Darden Business School under the supervision of Professor Edward Freeman. Her most important publications are about cash management, social value and stakeholder theory.

Cristóbal Sánchez

Juan Ángel Suárez Bermúdez
COGAMI
Registration fees
| Face-to-face | Until 24-11-2022 |
| --- | --- |
| | 80,00 EUR |
| | 68,00 EUR |
| | 56,00 EUR |
| | 0 EUR |
Venue
Bizkaia Aretoa-UPV/EHU
Avenida Abandoibarra, 3. 48009- Bilbao
Bizkaia
43.268446,-2.9377948999999717
Bizkaia Aretoa-UPV/EHU
Avenida Abandoibarra, 3. 48009- Bilbao
Bizkaia
Sustainable development goals
Agenda 2030 is the new international development agenda approved in September 2015 by the United Nations. This agenda aims to be an instrument to favour sustainable human development all over the planet, and its main pillars are the eradication of poverty, a reduction in equality and vulnerability and fostering sustainability. It is a unique opportunity to transform the world up to 2030 and guarantee human rights for all.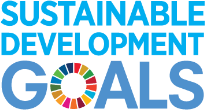 5 - Gender equality
Achieve gender equality and empower all women and young girls. Key issues: the end of all forms of discrimination and violence, recognition of unpaid care and domestic work, shared responsibility, equal opportunities, full and effective participation in reproductive rights, equal rights vis-à-vis economic resources, access to land and other assets and ownership.
More information

8 - Decent work and economic growth
Foster sustained, inclusive and sustainable economic growth, full and productive employment and decent work for everyone. Key issues: decent work, full and productive employment, entrepreneurship, fostering micro-companies and SMEs, employment rights, safe working environments, youth employment, equal opportunities and pay, strengthening of financial institutions, and breaking the link between economic growth and the degradation of the environment.
More information

10 - Reduced inequalities
Reduce inequality in countries and between them. Key issues: promotion of the social, economic and political inclusion of all people, equal opportunities, fiscal, wage and social protection policies to favour equality, migration and the policies that affect it, official assistance for the development, regulation and supervision of world institutions and markets.
More information

12 - Responsible consumption and production
Guarantee sustainable modalities of consumption and production. Key issues: sustainable management and efficient use of natural resources, reduction of chemical particles released to the atmosphere, water and soils, reduction of waste products, recycling, reuse and reduction, sustainable practices, sustainable public procurement, sustainable lifestyles, rationalisation of inefficient subsidies for fossil fuels.
More information

16 - Peace, justice and strong institutions
Foster peaceful and inclusive societies for sustainable development, facilitate access to justice for everyone and construct efficient and inclusive institutions that are accountable at all levels. Key issues: a reduction in violence, mistreatment and exploitation, the rule of law, equal access to justice, a reduction in corruption and bribery, efficient and transparent institutions, participation, access to information, protection of fundamental freedoms.
More information

17 - Partnerships for the goals
Strengthen the means of implementation and revitalise the World Alliance for Sustainable Development. Key issues: mobilisation of resources, 0.7% of GDP for official overseas development aid, finances, cooperation in technology and innovation, ecologically rational technologies, skills building, universal and multilateral trade system, coherence on the legislative and institutional levels, availability of data, supervision, indicators and accountability.
More information

Other courses that might be of your interest...